Hollywood Palladium | Los Angeles, California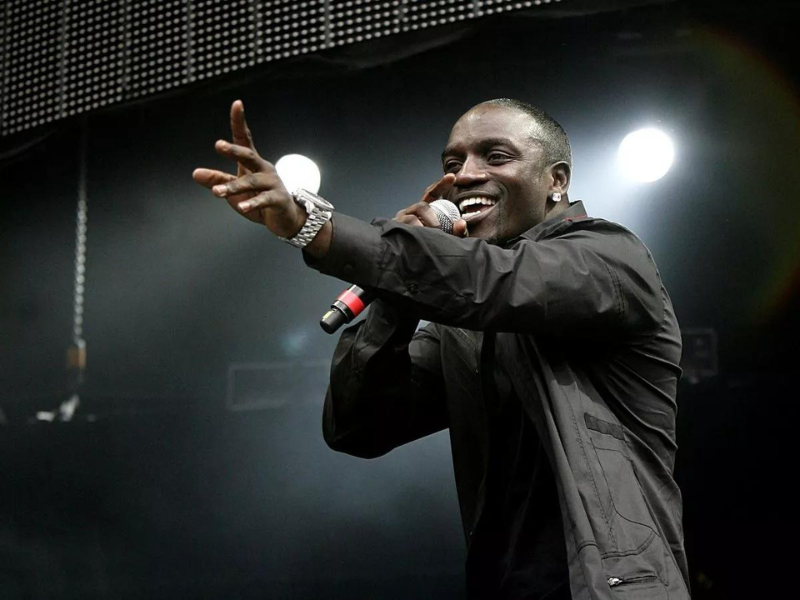 An exciting announcement has just arrived - The Superfan Tour. The 2000's R&B Hip-hop icon AKON is reviving all of his best hits in an upcoming live performance! To all the long-time fans of the artist, this tour is for you. Catch all his best hits from "Right Now (Na Na Na)" to "Soul Survivor" when he lands in Los Angeles, California!
AKON is one of the most notable artists of this generation and continues to release chart topping hits including collaborations and songs from his own record label. This is your chance to witness him live as he once again takes the stage at the Hollywood Palladium on Thursday, the 30th of November, 2023! Jam all to his best songs and have the best night of your life at this concert.
Tickets to AKON in Los Angeles are on sale right now. Hurry up and grab yours before tickets sell out!
The Grammy Award-winning artist AKON is proving that he remains as one of the most influential artists this season! The R&B Hip-hop singer first appeared in the spotlight in 2004 with his song "Locked Up," which was followed by the internationally successful "Lonely."
When AKON brings The Superfan Tour to Los Angeles, you can bet he's going to sing "Lonely." Right now, all we have is speculation on the setlist, but you can expect him to sing most of your favorites. Another song he may possibly sing is "Smack That" as it just hit a significant milestone when its music video on YouTube crossed a whopping one billion views! The 2006 song featured Eminem, while Oscar nominee Eric Roberts made a cameo appearance in the music video.
Some of his other hits that could be included in the setlist are "Don't Matter" (No.1 on the Billboard Hot 100)," and "Sorry, Blame It On Me" (No.7 on the Billboard Hot 100). These three are definitely the top fan favorites that contribute to the artist's fame. If these songs are part of your 2000s playlist, then you will definitely be more than happy to hear them live!
Over the past couple of years, Akon has been more busy with producing music for other artists through his record label. He hasn't put out a genuine full-length album since 2019's "Akonda," but he's still been quite active in the music industry since then. He released the seven-track EP TT Freak last year. This was then followed at the end of August with the two-track EP Afro Freak, which includes both new songs and remixes of TT Freak tunes. Akon has also appeared on recent tracks by Steve Aoki, Don Omar, and Ozuna. Some of the songs include "Locked Up," "Good Girl," and "Coméntale."
It's no doubt that Akon is still one of the hottest in the game. So you should definitely catch him live when he comes to the city! A night where he performs ALL of his best hits may never happen again so, grab the opportunity right now! Purchase your tickets by clicking 'GET TICKETS'!