Hollywood Palladium | Los Angeles, California
Alexisonfire is back with a brand new album and a massive tour! The Canadian post-hardcore band has recently announced the release of Otherness, their latest album in 13 years, along with a world tour that includes 22 dates in North America. Their 2022 trek will have them drop by Los Angeles at the Hollywood Palladium on Tuesday 4th, October 2022! If you're a fan of Alexisonfire, you better get your gears ready because the band will not only perform tracks from their newest album but also hits and fan favorites from their chart-topping, certified platinum previous albums! Get your tickets now to see Alexisonfire's high-energy set at the Hollywood Palladium!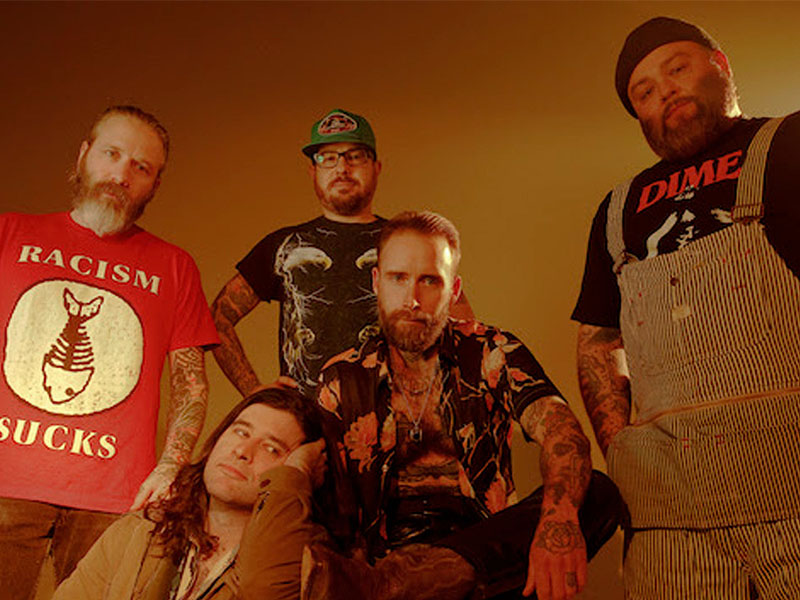 Alexisonfire's latest album, Otherness, is slated for release this summer. The album is their first record in 13 years. Its predecessor, Old Crows/Young Cardinals, was released in 2009. According to the band's statement, Otherness is more than just a brand new release. The record represents their individualities. The name "Otherness" symbolizes one's uniqueness and strangeness. "We attract the type of individuals that have all felt the sensation of being strange or unique. Perceived or otherwise, Otherness has followed us through childhood, adolescence, and into our adult lives," the statement said.
Alexisonfire dropped their self-titled debut album in 2002. Although the album didn't perform impressively on the charts, it was eventually certified platinum in their home country, Canada, in 2009 after selling more than 100,000 units. The record was highly acclaimed by rock music critics. NME listed Alexisonfire as one of "20 Emo Albums that Stood the Test of Time." In 2004, the band released their sophomore album, Watch Out! This time, the album performed impressively on the Canadian Albums chart, peaking at number 6. Like its predecessor, Watch Out! went platinum in 2007. Crisis, the band's third and most successful album, was released in 2006. Crisis peaked at number 1 on the Canadian Albums chart and number 5 on the US Heatseekers Albums chart. Lastly, Old Crows/Young Cardinals was released in 2009, making it the last album released by Alexisonfire before a thirteen-year studio album hiatus.
Otherness is scheduled to be released on June 24, 2022. The album features its first single, Sweet Dreams of Otherness." Like their previous albums, Otherness is anticipated to perform impressively on the Canadian charts and hopefully in the U.S. charts as well.
If you're a fan of the year 2000s' emo era, you better grab your tickets now to see Alexisonfire rock it out on stage at the Hollywood Palladium on Tuesday 4th October 2022!