Hollywood Palladium | Los Angeles, California
Alice In Chains fans listen up!! They're back in 2018 with a colossal world-wide tour – coming to the Hollywood Palladium on Wednesday 29th August 2018! Tickets to see the massively popular metal-grunge act are expected to sell out quickly, so don't delay – hit the "Buy Tickets," button to grab yours now!!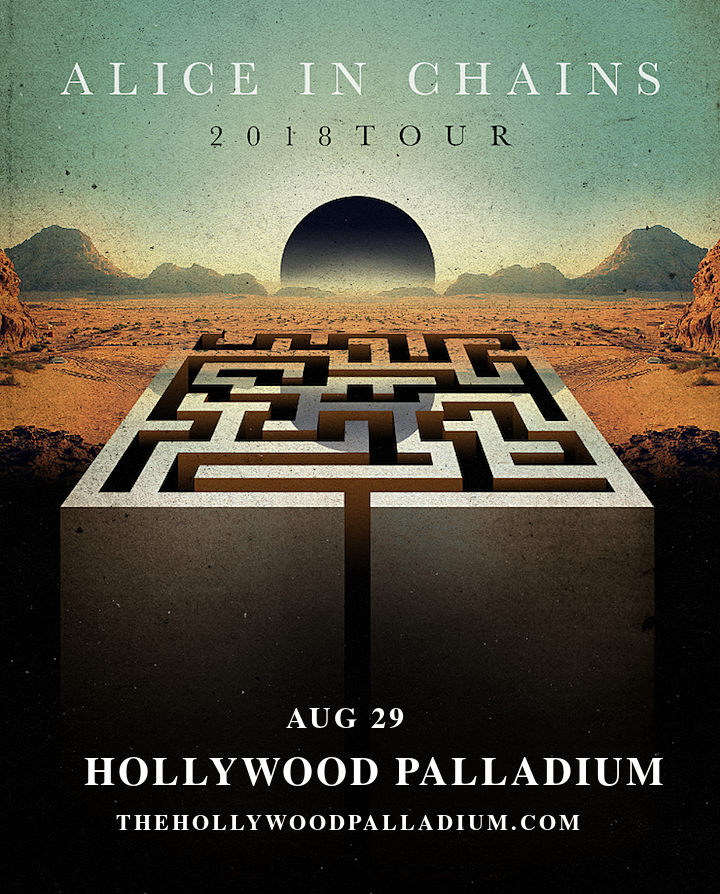 As part of the grunge movement of the 90s, Alice In Chains helped define the genre alongside bands such as Pearl Jam and Nirvana. After blossoming on the underground circuit, they went on to see phenomenal popular success, with six top ten albums on the Billboard 200!! Last year, they hinted that a new album, the successor to 2013's "The Devil Put Dinosaurs Here" might finally be on the way. "We've been working all summer on writing some tunes. We worked a little bit in Seattle over the summer. We're just kind of taking our time," said Jerry Cantrell in a 2017 interview. "Hopefully we'll get something together for you guys next year."
The news of the big tour suggests that a new album is indeed likely to be on the way – be among the first to hear it live!! Grab your tickets to see Alice In Chains NOW while they last!