Hollywood Palladium | Los Angeles, California
Pioneer goth rock band, Bauhaus, is painting the town red as they embark on a reunion tour dubbed as "The Ruby Celebration Tour". Dark forces will loom over the Hollywood Palladium as Bauhaus takes the concert stage on Monday 4th November 2019. As founding fathers of the goth rock movement, Bauhaus promises a night of revelry for their fans as they reunite on the live stage once again to commemorate 40 years inflicting the airwaves with jagged guitar and unfriendly synthesizers. And that's the way fans have loved their music all these years. Don't be left behind, score those tickets now!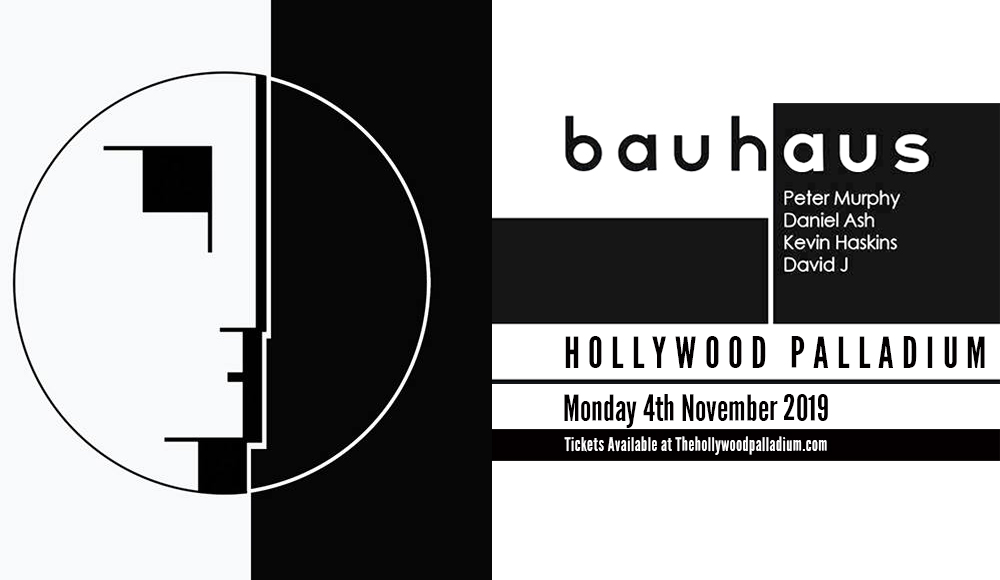 The year was 1978. The group consisted of Daniel Ash (guitar, saxophone), Peter Murphy (vocals, occasional instruments), Kevin Haskins (drums) and David J (bass), collectively known as Bauhaus, started playing in Northampton, England. Murphy's deep and sonorous voice, Ash's jagged guitar playing and David J's dub-influenced bass, sprinkled with elements of glam rock, psychedelia, and funk spawned a brooding, dark sound and gloomy style that would eventually be labeled as gothic rock. Their groundbreaking debut album, "In the Flat Field", yielded a cult following, then eventually grew into legions of Bauhaus disciples. Bauhaus may have gone their separate ways and its individual members forged on with highly successful solo careers. There have been intermittent reunions over the years but this one is, to put it simply, special. "The Ruby Celebration Tour" celebrates forty years since the singles from their debut album were unleashed. Now, concert halls will reverberate once more with the songs that have defined goth rock music.
Not only the fans are thrilled. The band is equally estatic. "There is something in you… a fire that doesn't burn, but invokes light… where four individuals become one action and yet retain each of their own singular uniqueness," Murphy remarked in a press statement. "The David J lookalike that I've cheekily placed in the band is not only fooling you but has, by a miracle, become the real thing! It's David J himself! Look at thaaattt! David J 'is' the real thing! Now isn't that just right, if not, lovely?"
J chimed in, adding, "This series of shows have been some of the most electrifying of my career! The band is super tight and playing with lashings of panache and as for M. Murphy, well, he is simply so damn ON! Ruby rising and then some!
Demand for tickets is on the rise. Hurry and book those red-hot tickets now!