Hollywood Palladium | Sunset Boulevard
Hip-hop's rising star Bino Rideaux is taking over the Hollywood Palladium on Thursday 8th September 2022! The South Central Los Angeles-based rapper who first made waves with his single, "100 Days 100 Nights, is finally performing a monumental hometown show and it is guaranteed to be epic! The event is set to deliver Bino Rideaux's biggest hits, including tracks from his newest album, Sorry 4 Tha Wait II. If you love west coast hip-hop, Bino Rideaux's show at the Hollywood Palladium is definitely the must-see event of the season! So hurry and grab your tickets now before it's too late!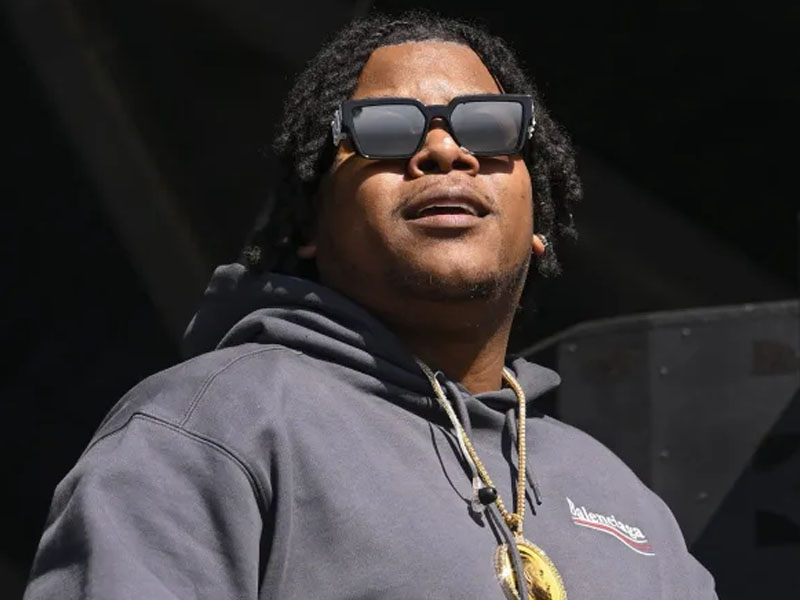 Bino Rideaux is the dark horse in west coast hip-hop. His laidback flows and compelling melodies had attracted a large following, amassing more than a million monthly listeners and close to a quarter billion streams. He is barely two years into his record deal with Def Jam Recordings, but the rapper is already poised to be the voice of west coast hip-hop, alongside the new generation of rappers, such Blxst and Kalan. Bino has performed and collaborated with renowned rappers, including Nipsey Hustle, Ty Dolla $ign, Casey Veggies, G Perico, Blxst, and many more.
Bino Rideaux emerged in the underground hip-hop scene in 2016. He and his mentor, the late Nipsey Hustle, would regularly work together to release music. By 2017, Bino released No Pressure, an eight-track song with Hustle. One year later, he dropped his debut EP, 4. In 2019, Hustle's untimely death prompted Bino to release "Of All Things." In the same year, Bino dropped Sixtape with Blxst and Sorry 4 Tha Wait before releasing his debut album, Outside.
In 2020, Bino and Ty Dolla $ign released "Cold Feet," the lead single of Bino's 15-track debut album. Apart from Ty Dolla $Ign, the highly-regarded album featured several heavy weights, such as Fredo Bang, Mozzy, and BlueBucksClan. The album gained so much traction that Billboard named Bino Rideaux as one of "6 Rappers to Watch in 2021." This year, Bino releases his follow up Sorry 4 Tha Wait II featuring the lead single, "…Outtaline," featuring Ty Dolla $ign.
Tickets to see Bino Rideaux conquer the Hollywood Palladium are now available! Witness the rising hip-hop star perform his hits and find out why he's set to be at the forefront of west coast hip-hop!