Hollywood Palladium | Los Angeles, California
Legendary rock band Bush just announced their brand new tour, and they are set to make an epic start in 2023! This January, the British quartet is embarking on its long-awaited North American tour! On Sunday, 29th January 2023, Bush will light up the Hollywood Palladium! They've been busy recording their newly-released album, Art of Survival, for 2022. This 2023, they are set to perform songs from the latest effort, as well as their biggest hits, including "Glycerine," "Swallowed," "The Chemicals Between Us," and many more! If you've been a Bush fan since the '90s or are a new fan now, Bush's show at the Hollywood Palladium should definitely be on your bucket list! Grab your tickets now and experience the exhilarating live set of the multi-platinum-selling band Bush!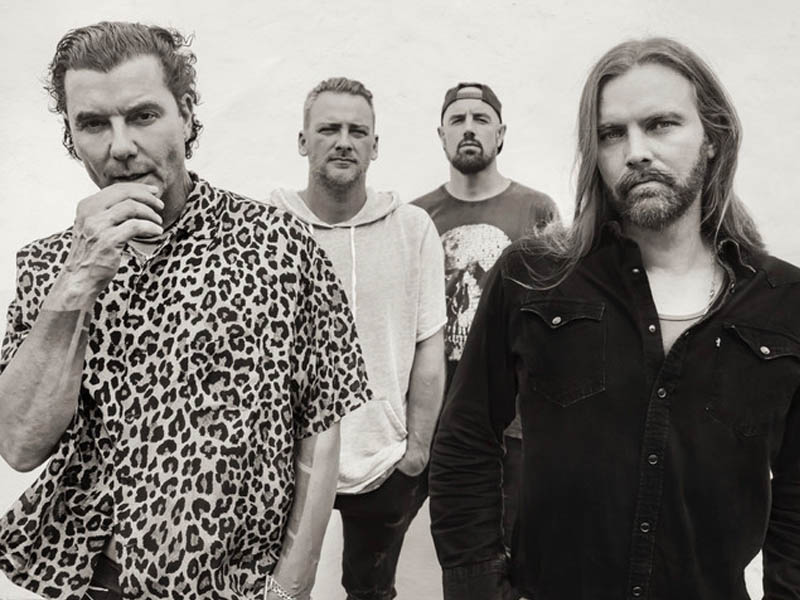 Bush is one of the most prolific English rock bands to come out of the '90s. They rose to prominence with the release of their debut album, Sixteen Stone. The 1994 album became a sensational hit in the U.S. and earned six-time platinum status after selling more than six million copies. The band, comprising frontman Gavin Rossdale, Chris Traynor, Nigel Pulsford, and Dave Parsons at the time, became one of the most influential rock bands of the 1990s. They had sold over 20 million records worldwide, ten million of which were sold in the United States. In 1995, Bush released their megahit, "Glycerine," from the album Sixteen Stone. The single topped Billboard's alternative chart and peaked at number 4 on the Mainstream Rock charts. Meanwhile, the song also entered Billboard Hot 100, peaking at number 28. "Glycerine" later won Viewer's Choice and was nominated for Best Video from a Movie at the 1996 MTV Video Music Awards.
One year after releasing "Glycerine," Bush dropped the new single "Swallowed" from their sophomore album, Razorblade Suitcase. The single topped the U.S. and Canadian Alternative charts and peaked at number 2 on the Mainstream Rock charts. In the U.K., the song debuted at number 7, making "Swallowed" their highest charting single in their home country. The song was nominated for Best Hard Rock Performance at the 1998 Grammy Awards two years after its release.
In 2022, Bush dropped their latest album, The Art of Survival. The highly-acclaimed record features performances from Grammy Award-winning metal band Korn, Alice in Chains, and Black Sabbath, The album, which spawned the hit singles "More Than Machines" and "Heavy Is The Ocean," entered the charts in five countries, including peaking at number 8 on the U.K. rock and metal chart.
Catch Bush at the Hollywood Palladium on Sunday, 29th January 2023, by scoring your tickets now!