Hollywood Palladium | Los Angeles, California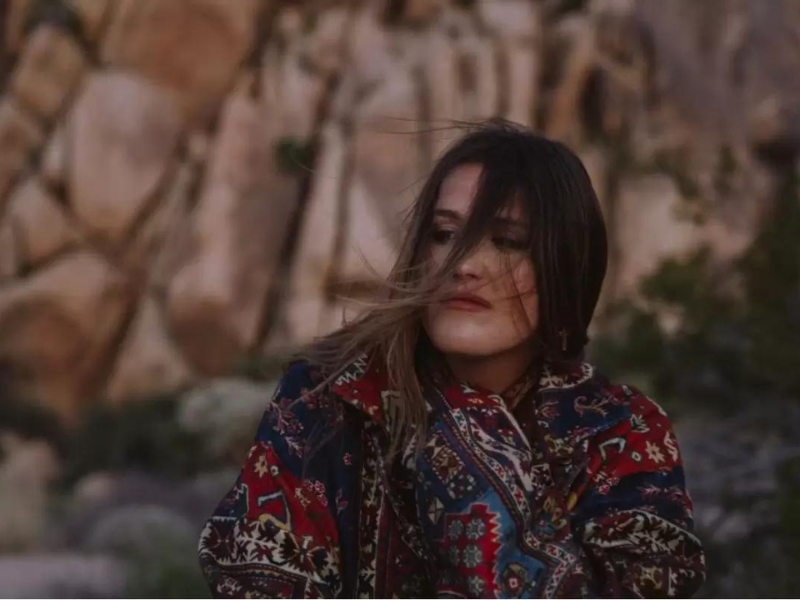 NEW ANNOUNCEMENT: Chelsea Cutler has unveiled a string of headlining performances across North America! The exciting announcement comes on the heels of her newest album 'Stellaria.' The Beauty is Everywhere Tour by Chelsea is taking her to cities across the nation, including a long-awaited stop in Los Angeles, California. If you're a fan of the singer, there's no way you can miss this show!
Catch Chelsea Cutler live when she lands at the Hollywood Palladium on Friday, the 22nd of March, 2024. Have fun at this concert where you can sing, dance, and vibe along to all her hits! This is going to be the first time she's singing her newer songs live, so it's definitely exciting! Mark your calendars as early as now!
You may secure your tickets to Chelsea Cutler's show in Los Angeles by clicking 'GET TICKETS.' Be quick because tickets are selling out fast!
Chelsea Cutler's journey is a wild ride. She started out strumming acoustic tunes as a kid but then dived headfirst into electronic music during high school. While she was at Pomfret School in 2014, she started dropping covers and her own jams on her SoundCloud page. Even after she got into Amherst College in Massachusetts, she kept SoundCloud rockin', all while playing varsity soccer.
Then, things really took off in 2018 when she got the chance to join Quinn XCII's national tour. By 2017, her songs, like "Your Shirt," were already getting a ton of streams. She even started teaming up with artists like Louis the Child, Ayokay, Kidswaste, and Kasbo. Chelsea got herself a record deal with Ultra Records, dropped her first EP "Snow In October," and had back-to-back mixtapes, "Sleeping with Roses" and "Sleeping with Roses II." After touring with Quinn XCII in early 2018, she even headlined her own sold-out nationwide tours.
Now, she just released her third studio album 'Stellaria' and it's as awesome as you would expect from her! It's a 15-track masterpiece filled with some of her most honest lyrics. If you haven't had time to stream the album yet, go check it out right now!
Chelsea Cutler shared with Grammy.com that her favorite track on the album is "you're all i ever dreamed of." She elaborated, "I wrote it about the beginning of my relationship, and writing love songs has never come easy to me, but I wanted to write something that was a bit more nuanced. I've been dating a girl for five years and before that neither of us had ever dated a girl before. The beginning of our relationship felt so new and amazing, but also this very coveted thing that we had. I wanted to write a song that really conveyed that delicacy of it, almost just how fragile it was. The song feels just so hauntingly beautiful to me."
Hopefully she plays the song when she goes on tour, right?! Well, there's only one way to find out if she will - come to her show when she lands in Los Angeles!