Hollywood Palladium | Los Angeles, California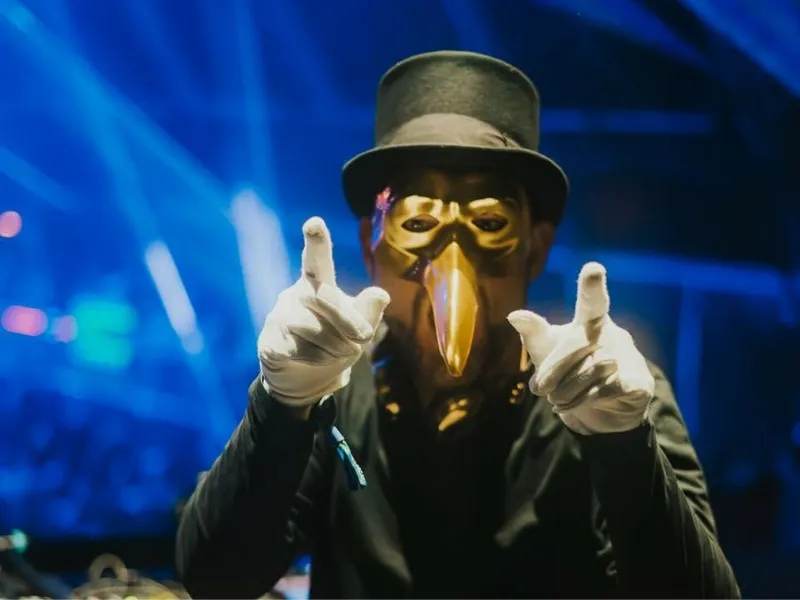 Revel in the intoxicating madness of Claptone's deep house beats this Friday, November 24, as he brings The Masquerade LIVE to the Hollywood Palladium! This masked man, shrouded in musical mystique, recently conducted an astounding Saturday residency in Pacha Ibiza. Now, he's bringing the dance revolution to the City of Angels in an exclusive one-night exhibition! Claptone began his legacy in 2013 with his first single, "No Eyes," and followed it up two years later with the debut album, Charmer. Throughout the years, the German DJ commanded crowds of dancing clubgoers with beguiling hits such as "Heartbeat," "Before I Lose My Mind," and "Euphoria." For this occasion, the maestro will be joined by four acclaimed DJs, artists, and producers: Shiba San, CID, Moon Boots, and Felix da Housecat. Together, the unlikely quintet will flood the Hollywood Palladium with eclectic rhythms, elevated by the venue's crisp acoustics. Don't miss the mania - get your tickets ASAP!
Get infected with the jazz-funk beats and rhythms of deep house music as Claptone brings The Masquerade to the Hollywood Palladium on November 24! After lighting up the dance floor of Pacha Ibiza during his latest Saturday night residencies, the masked German DJ-producer announced a wildly anticipated, one-night-only gig in the City of Angels, enlisting the talents of a star-studded lineup.
"Towards the end of his set, the music was taken up a notch, Claptone's tech house sound rounding off what I can only describe as musically one of the most entertaining sets I've heard live in a long time!"
Donning his signature golden plague doctor mask, this musical man of mystery invites you to partake in the tech house revolution that conquered nightclubs and festivals worldwide. Claptone declared himself in 2013 with his first single, "No Eyes" feat. JAW. Two years later, the song would be re-released in his debut album, Charmer, which introduced the overnight hit "Heartbeat." The DJ would later drop three more dance-worthy albums in the following years—The Masquerade (2016), Fantast (2018), and Closer (2021)—along with free-flowing singles such as "Before I Lose My Mind" and "Euphoria."
This special occasion's equally special guests include back-to-back acts and acclaimed indie artists who have defined the past decade's house scene. First, we have Shiba San, an award-winning DJ popularly known for his mixes "All I Need" and "Okay. Pairing up with him is the NYC-based CID, the GRAMMY Award-winning producer behind Cedric Gervais' multi-platinum remix of Lana Del Rey's "Summertime Sadness."
Moon Boots, meanwhile, is a globe-trotting American DJ who has amassed over a hundred million streams with his first two albums, First Landing and Bimini Road. And finally, we have Felix da Housecat, an electronic veteran whose singles "Like Something 4 Porno!" and "We All Wanna Be Prince" made waves in Billboard's Dance Club Songs chart.
The infinitely stylish Hollywood Palladium will play host to Claptone's Masquerade on Friday, November 24, 2023. Its dynamic light setups will set the mood as the event presents each of its esteemed guest artists, maintaining a trance-like buzz throughout 4,000 avid partygoers with pin-prick accurate acoustics. By the end of the night, this otherworldly experience will invade your dreams, making you hungry for more. Tickets are selling out - book yours now!