Hollywood Palladium | Los Angeles, California
Warning:  Crystal Castles is armed and dangerous.  Gear-up for this electro-experimental music warfare.  If you're in it for a sonic adventure, Crystal Castles will push your threshold, test your limits — they always take it to the extreme.  If you're expecting easy-listening, better leave before it's too late.  Crystal Castles will torture you with chaos and commotion; and yet Crystal Castle fans come out unscathed, with their spirits soaring with victory.  Red Alert: Crystal Castles are now marching their way towards the Hollywood Palladium, California for  a one-night-only show happening on the 25th of April 2013.  Show starts at 8:00 pm.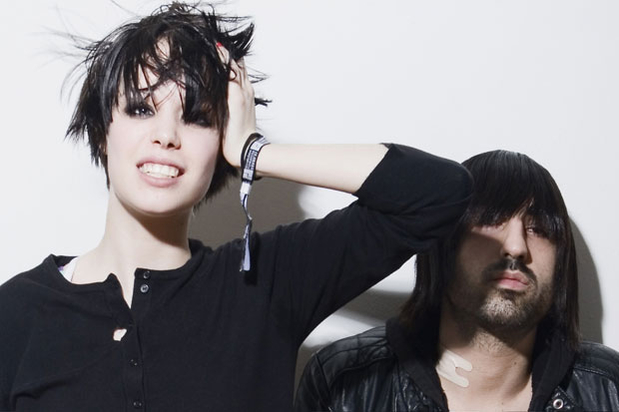 "…ferocious, asphyxiating sheets of warped two-dimensional Gameboy glitches and bruising drum bombast that pierces your skull with their sheer shrill force, burrowing deep into the brain like a fever." — a truly graphic description of the music of Crystal Castles.  With this, one can never contain them in cage of music genre; they'll fight their way out to the death.  Crystal Castles hail from Toronto, and formed in 2004 by producer Ethan Kath and vocalist Alice Glass.  Between 2006 and 2007, they chose to release their songs on limited edition vinyl records.  Later in 2008, all their initial vinyl recordings were included in their self-titled debut album.  The album impacted on both record sales and critical acclaim, making it to the list of NME's "Top 100 Greatest Albums of the Decade" , at No. 39.  Their succeeding albums never escaped the ears of fans and critics alike, who lauded their 2010 release, entitled  (II), which charted on the Billboard Hot 100, and includes their first worldwide charting single, "Not In Love" featuring Robert Smith of The Cure.
What happens on the record, stays on the record.  Watching Crystal Castles live is a whole new battlefield.  Lead vocalist Alice Glass shatters all those typical expectations.  She doesn't give a crap with what audiences want, for she commands the stage with her very own rampaging energy.  Her vocals soar and rage like she's unleashing a horde of demons.  And guess what, the fans love it to bits!
Are your ears prepared for a sensory overload?  Are you geared-up for a riot rave?  There's not time to answer 'yes'; get ahead in line and start getting yourself a ticket!