Hollywood Palladium | Los Angeles, California
Legendary hip-hop group Cypress Hill return to their annual Haunted Hill shows with a very special homecoming gig at Hollywood Palladium on Saturday, October 29th 2022. Plus, just for tonight, Everlast, Fishbone and N8NOFACE will be throwing down in LA, grab your tickets here for a one of a kind show. Regarded by frontman B-Real as "one of the most important gigs Cypress Hill play annually," the group return to the stage for what marks the 28th installment of their renowned Halloween tradition, and the first Haunted Hill since 2019.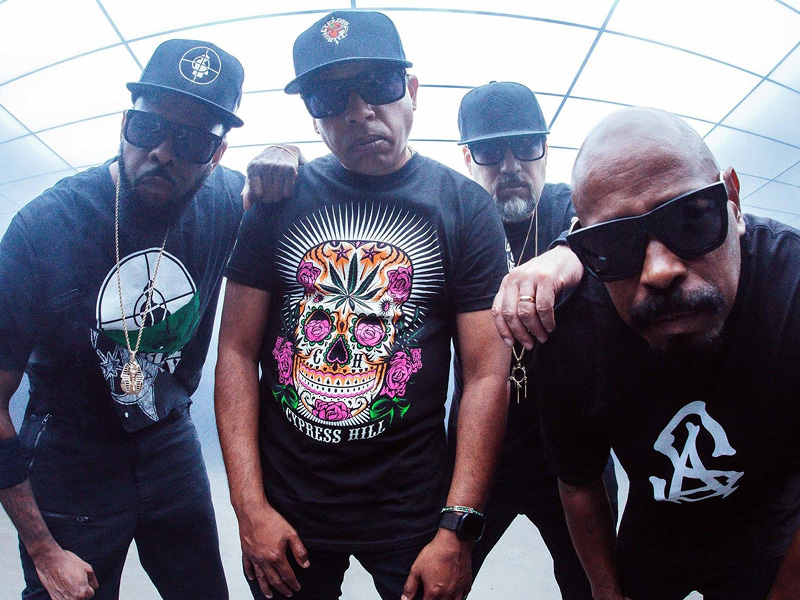 Following the debut of their 10th studio project, Back in Black, this past March, fans can expect to hear a collection of Cypress Hill's genre-bending sounds – ranging from notable hits like, "Insane in the Brain" and "Hits from the Bong" to selections from their latest release, Back in Black.
From South Gate, California, Cypress Hill are considered to be among the main progenitors of West Coast, and 90s, hip hop in general and are the first hip hop group to have a star on the Hollywood Walk of Fame. They are lead singer Louis Freese aka B-Real, spinner of tables Lawrence Muggerud aka DJ Muggs, co-lead singer Senen Reyes aka Sen Dog and drummer Eric Correa aka Eric Bobo.
The group's self-titled first album was released in August 1991, featuring the lead single was the double A-side "The Phuncky Feel One"/"How I Could Just Kill a Man" which received heavy airplay on urban and college radio, most notably peaking at number 1 on Billboard's Hot Rap Tracks chart and led to the album selling two million copies in the U.S. In total the band have nine studio albums,
Back in Black was the first album to not feature DJ Muggs, it is the group's lowest charting album, and the first to not reach the Billboard 200 chart. However, it did peak at number 69 on the Top Current Album Sales chart. In an interview, Sen Dog claimed that the group will reunite with DJ Muggs for an 11th album; however, he stated that it will be the group's final album of their career.