Hollywood Palladium | Los Angeles, California
Kick off your September with a bang! What better way to do that than party with your friends in a concert of the hottest electronic DJs in the world today! Immerse yourself in the hard-hitting beats and infectious melodies of the Norwegian hardstyle duo Da Tweekaz this September 1 at the Hollywood Palladium. Kenth Kvien and Marcus Nordli will make this night not like your ordinary Friday night as they create an atmosphere of a superior EDM concert party in the famous Los Angeles, California, venue. Concert-goers can expect to be raving with Da Tweekaz's dancefloor anthems and chart-topping remixes in the backdrop of jaw-dropping lighting displays, mind-bending visuals, and stunning stage setups. If you are in for a party this summer, you're in the right place. Tag all your fellow ravers and friends, and reserve your tickets early. Get yours here by hitting the "Get Tickets" link.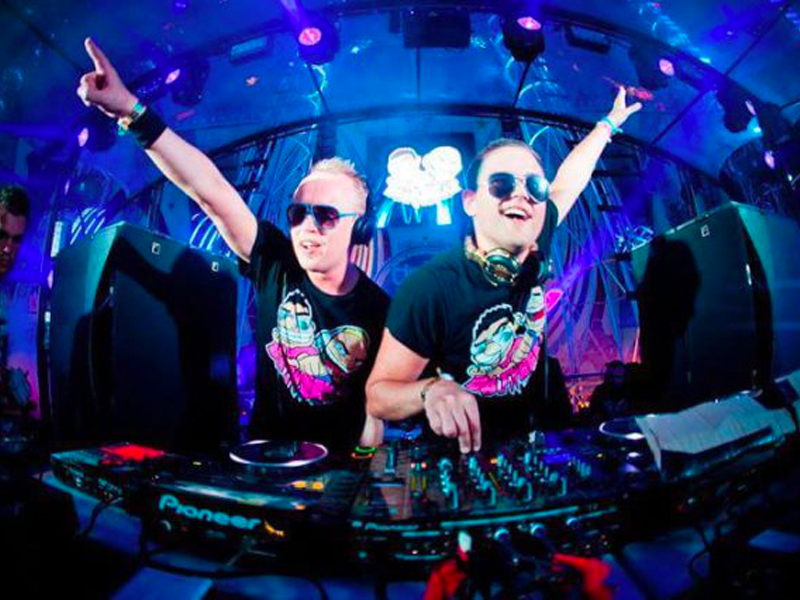 Da Tweekaz is a Dutch DJ duo that experiments with and explores more than one type of genre. They became an unstoppable duo unlike no other when they released their debut album, "Time 2 Shine," in 2010 and settled down in Belgium in 2012. The famous pair Kenth Kvien and Marcus Nordli met in 2004 at a random party and formed a solid friendship built on the dream of producing music together. Throughout the career of the Norwegian-bred, Belgium-based duo, they developed a signature brand of euphoric hardstyle and complemented it with their easygoing, quirky personas. When they signed with Dirty Workz music label, the label quickly realized their act was unique.
Before they hit stardom, at the dawn of their formation in 2007, they started hitting it off with the track songs "Angeli Domini" and "Crowsong," which leaked across Russia, Polish, and Germany on online sites. They created their brand of style and music that was very distinctive from the electro-pump and hardstyle dance of the generation. Behind the decks, their energy is unlike no other. Because Kenth and Marcus couldn't keep up with all the Dutch hardstyle influences, they created a unique sound you can still recognize. This sound has now become a complete style and is even one of the pillars of their brand. They continued to create even more uniquely-based outstanding music like "Wodka" and "Tequila," which portray extensive alcohol consumption and vomiting.
The release of their iconic debut album, "Time 2 Shine," included well-known tracks such as "Break the Spell" and "Feel the Night." The album was highly successful and led to one of their most significant achievements ever: entering the DJ Mag top 100 at spot 99. In the defining year of 2015, Q-dance took Da Tweekaz to the Defqon.1 RED Mainstage for the very first time. In 2018, "Komon" was released, along with equally successful tracks, and is now at a whopping 18 million views on YouTube.
Da Tweekaz is back bigger and better than before this year as their massive tour across seven countries is set to stone to celebrate their vast 15-year milestone as a duo. And you heard it right, Hollywood Palladium is holding the act once again for another legendary performance this 1st of September to give you another Friday to remember! There's no stopping you this time. So get those tickets now!