Hollywood Palladium | Los Angeles, California
Hexagonians! Future House DJ, Don Diablo comes to Hollywood Palladium on Friday, February 18th, 2022. The moment you have been waiting almost 2 years for has come, Forever, the third album by Don Diablo was released in September 2021, boasting 21 tracks, each taking listeners on a different journey, now, get some tickets and come rave it up live! In the meantime, get streaming, every 25 streams we will regreen one square meter of dry earth in Africa, thanks to, Just Dig It.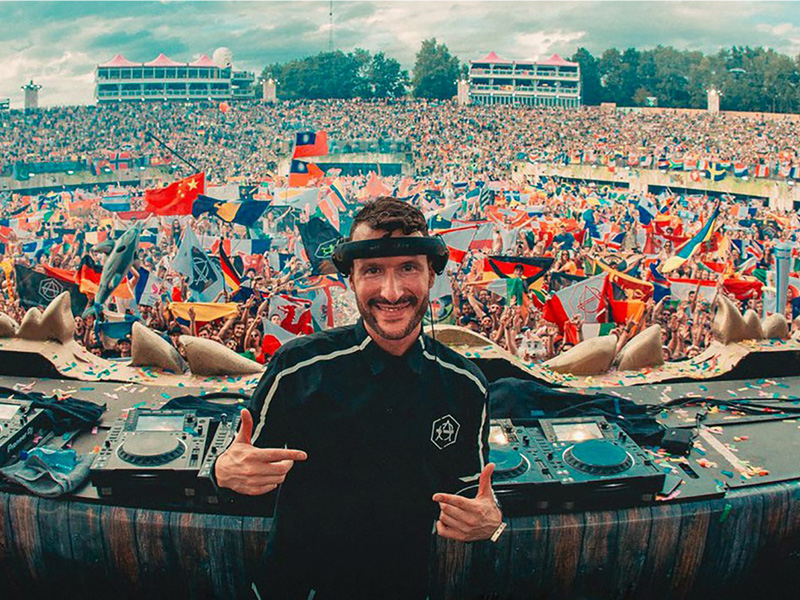 The world changed and along with it my mind state. I decided to take my time and go back to the drawing table straight away. For the first time in a long time I had more time than ever to reflect and experiment. I was able to create without any outside pressure and put some of my most personal thoughts, feelings and emotions into my music. Every song on the final album now has its own unique story and place in my heart. I tried to maintain my trademark sound as a producer whilst showcasing a more mature side of myself as a musician. Almost two years later than planned, but here we are…I am excited to finally share "FORΞVΞR" with the world! – Said Don during the release.
Dutch Future house DJ, record producer, musician, songwriter of electronic dance music and creator of NFT's, Don Pepijn Schipper, is Don Diablo. Ranked 6 in the Top 100 DJs in 2020, and 2019 list by DJ Mag, Producer of the Year for 2018 by 1001Tracklists, and number 1 Future House Artist of the Year 2016 by Beatport. Don has three albums out, Life Is a Festival, from 2008, Future, from 2018 and, Forever, in 2021. He has 2 EMPO Awards and 2 WDM Radio Awards.