Hollywood Palladium | Los Angeles, California
Say goodbye to summer with a bang! Get the party started with one of EDM's most beloved DJs, Dr. Fischer, and dance to the rhythm of his incredible electronic music. Joined by special guests, Drezo, Marten Horger, Corrupt UK, and Not The Father, Dr. Fischer will surely give his fans a great time at Hollywood Palladium this August 27. Get your tickets for the show by clicking the "Get Tickets" button. If you are a certified party animal, this event is something you don't want to miss. Let the doctor's signature tunes, such as "Gangsta Gangsta," "Armageddon," "Feedback," and "No Introduction," hype you up in one of this year's biggest EDM and hiphop concerts. Get your tickets now!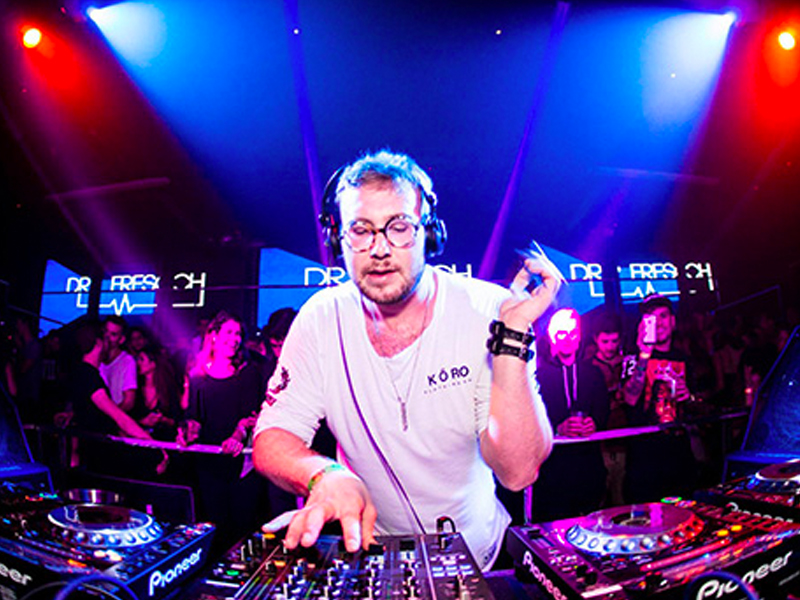 After winning the Discovery Project Contest of Insomniac in 2013, Tony Fresch, also known by his stage name Dr. Fresch has since been hustling hard in putting out his creative sound. After his win, he immediately released his first self-titled EP, instantly becoming a hit. Featured once in Billboard Magazine's "Next Big Sound" Chart, his rise to fame has been smooth-sailing this past few years. In 2015, he launched "House Call," a semi-monthly mix series, which is now played for tens of millions by listeners. In 2016, "Gangsta Gangsta," his remix collaboration with Baby Eazy-E, went viral and reached the UK charts. A collaboration between him, DJ Bijou, and rapper Denzel Curry were released in 2018 for the song "Revelation." Eventually, in 2019, he started his music label called "House Call Records." His songs subsequently are all released on this label. This year, he released a compilation called Operators Vol. 1, which contains eight banger songs that "deliver relentless tunes that will lift your spirits and make you break a sweat," declares Raven Wright of EDMIDENTITY.
"His music weaves together elements of house, hip-hop/rap, and midtempo to create a unique, forward-thinking sound," says Insomniac. His unique approach to EDM music makes his music delightful and his concerts a crowd favorite.
Get ready to party as Dr. Fresch is coming to his biggest concert yet at the Hollywood Palladium in Los Angeles, California, on Saturday, August 27. Coming with him are rising EDM musicians Drezo, Marten Horger, Corrupt UK, and Not The Father. Party people in LA, this is something you should not miss. Book your tickets now!