Hollywood Palladium | Los Angeles, California
One of the biggest names that stand out in the kingdom of Rock en Espanol —hail to Enrique Bunbury! Hear ye, hear ye! His domain stretches out to this side of town as he is set to take the stage at the Hollywood Palladium on Tuesday 2nd April 2019. With his rich discography, this ensures one and all a feast of hit songs fit for a king. Take this golden opportunity to be part of this momentous event. Don't wait for the last minute. Book your tickets now!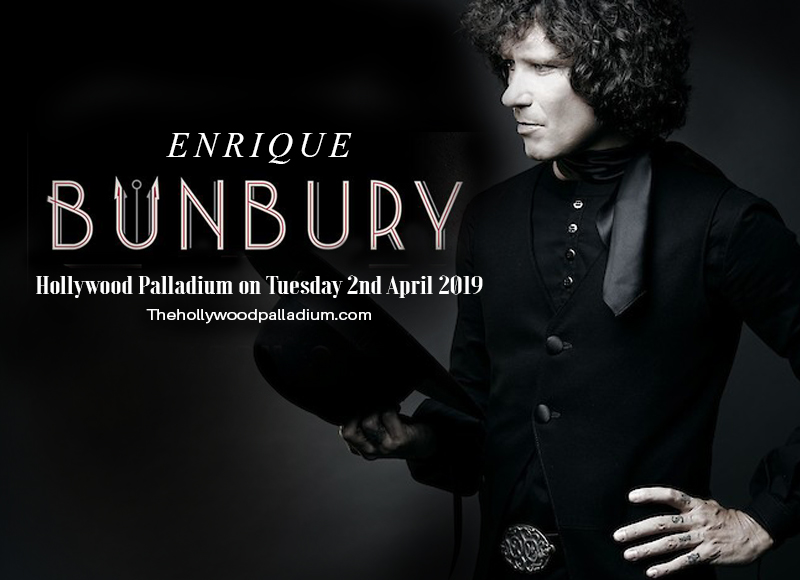 Enrique Bunbury is touted as "by far, the most international star of rock en español." This singer-songwriter started out in the 80s with his high school band called Apocalipsis. He then adopted the alias Bunbury, taken from the Oscar Wilde stage play The Importance of Being Earnest. He joined and founded several bands until settling down on a solo career in 1997.
Bunbury is known to constantly reinvent himself within the various facets of the rock music movement, experimenting and combining elements of electronic music and Middle Eastern music with cabaret music, rancheras, blues, flamenco and tango, to salsa, milonga, boleros and cumbia. He has a signature, booming rock operatic voice that music review website La Banda Elastica, is quoted as saying: "Rock gods exist… and Enrique Bunbury belongs among them."