Hollywood Palladium | Los Angeles, California
Get ready for the intoxicating, the baffling, the weird and ultimately wonderful Fever Ray, A.K.A Karen Dreijer previously of The Knife! She's bringing her gloriously strange live show to the Hollywood Palladium on Friday 25th May – if you're a fan of Fever Ray, you CAN'T afford to miss this rare visit of the mysterious Swedish artist to the United States. Get your tickets now while they last!!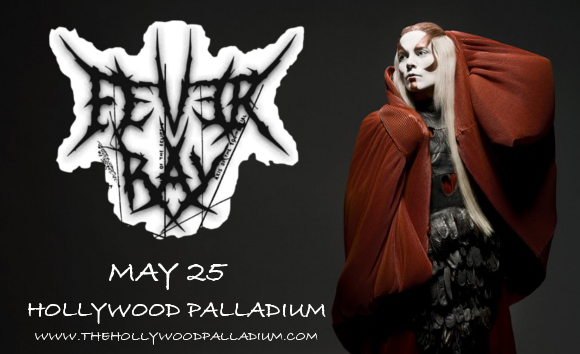 After the Knife disbanded for good, fans were shocked and delighted when Karen Dreijer released her first solo album, "Fever Ray," in 2009. With a much darker, more somber tone than her previous work with The Knife, "Fever Ray," combined traditional percussion with electronic ambient sounds to evoke sounds of the forest, with a mystical, dangerous undertone.
Fever Ray's latest, critically acclaimed album, "Plunge," will be more familiar to fans of her work with The Knife – it's fizzling with electronic energy. The album is also a more explicit work thematically, tackling issues of queer theory and feminism that more clearly relate to the elusive artist's personal life. "This is about freedom, and curiosity," Karen Dreijer firmly stated in an interview. "Now I think it's absolutely possible to create a family that isn't a nuclear one, but I didn't know that then… I had lived a very feminist way of life before I had kids and I was shocked at how society treats you when you become a mother. You're basically supposed to cut your arms and legs off and stay in the house."
Known for her theatrical live stage shows, fans can only expect a performance like no other!! What are you waiting for?? Get your tickets TODAY!