Hollywood Palladium | Los Angeles, California

This spring, Celtic punk outfit Flogging Molly is performing in their home city, Los Angeles! On Friday, 17th March 2023, the Irish-American septet, led by frontman Dave King, is taking over the Hollywood Palladium! The show is part of the band's second round of tours, supporting their latest album, Anthem, released in September 2022. On this highly-coveted night of music, fans can expect Flogging Molly's electrifying set packed with hits, fan favorites, and new songs! You can now join this exciting celebration of Celtic/folk and punk fusion by scoring tickets to see the band perform live at the Hollywood Palladium!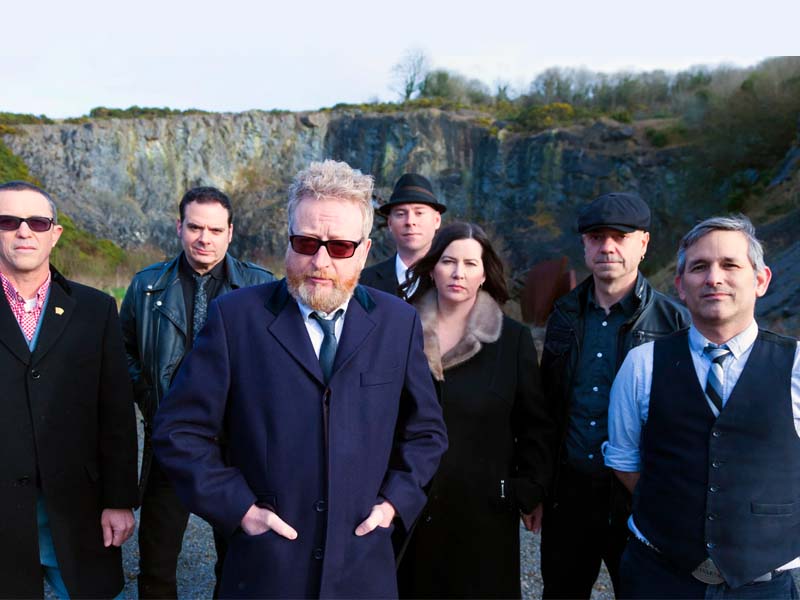 Flogging Molly was formed by Irish singer-songwriter Dave King. Formerly from a heavy metal band, King pursued a musical style involving traditional Irish instruments. After working with several renowned musicians, such as guitarist Ted Hutt, bassist Jeff Peters, drummer Paul Chowder, and violinist Bridget Regan, King finally began the early makings of Flogging Molly, and the band's musical identity was found. The band regularly performed at a club called Molly Malone's. Hence the name Flogging Molly.
In 2000, the band released their debut album, Swagger, through their own record label SideOneDummy. The album performed with moderate success, entering the Billboard 200 chart. Two years later, Flogging Molly dropped their sophomore effort, Drunken Lullabies. The album peaked at number 8 on the Independent Albums chart and was later certified gold after selling more than 500,000 copies. The album's title track, "Drunken Lullabies," became a fan favorite after being featured in Tony Hawk's Pro Skater 4.
By 2004, the band finally made their breakthrough with their third studio release, Within A Mile of Home. The album peaked at number 20 on the Billboard 200 and topped the Independent Album chart. Moreover, the album entered the international charts. Their success with their third release paved the way for the stellar performance of their fourth album, Float. The 2008 album peaked at number 4 on the Billboard 200, topped the Independent chart, and at number 2 on the Alternative and Rock charts. Besides the U.S., the album also entered the charts in seven countries, making Float their first studio album to become an international hit. In 2022, the band dropped their latest effort, Anthem. The album is the first record to feature Spencer Swain, a new member who can play banjo and mandolin.
See Flogging Molly perform their new songs from Anthem and hits from their previous albums at the Hollywood Palladium on Friday, 17th March 2023. Tickets are now available!