Hollywood Palladium | Los Angeles, California
Irish punk renegades Flogging Molly will be tearing up the stage at Hollywood Palladium on Tuesday 17th March! The rambunctious Celtic pirates are set to get the audience in a frenzy with their high-octane, thrill-a-minute show, so get those dancing boots ready for a good old stomp – you'll be jigging all night!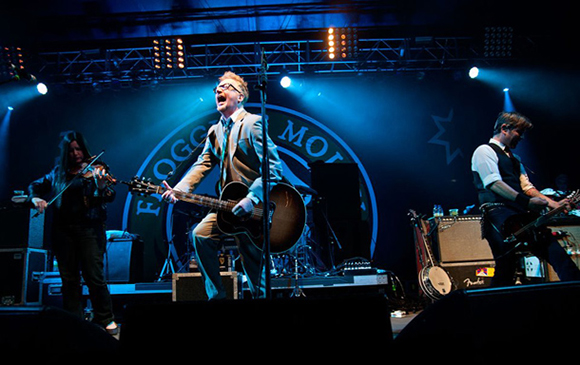 Seven piece Los Angeles based Irish punk band Flogging Molly was formed in 1997 by Dublin-born lead vocalist Dave King, formerly of 80s heavy metal band Fastway. The band take their name from Molly Malone's; the bar which gave them a weekly residency in their infancy. According to King, "We used to play there every Monday night and we felt like we were flogging it to death, so we called the band Flogging Molly." Despite their traditional influences, Flogging Molly's music is far from traditional, fusing the sound of beloved Celtic instrumentation with a punk rock energy, bluesy chord progressions and raw, relevant, politically charged lyrics. They have released one independent live album, five studio albums and a DVD/CD combo which was certified platinum. Now, much to the delight of fans the world over, Flogging Molly are set to release their first studio album in four years!