Hollywood Palladium | Los Angeles, California
Prolific EDM artist from London, England, Four Tet, is bringing his exhilarating live show to North America this spring! The sensational producer, known for his monumental remixes, is embarking on a long-awaited outing that includes stops in major cities, including Los Angeles, California! On Thursday, 4th May 2023, Four Tet is scheduled to literally light up the Hollywood Palladium with his biggest hits and epic remixes! Moreover, artist collective Squidsoup will also feature their latest light installation, providing the audience with a visually exhilarating soundscape! This show will bring in the city's most ecstatic ravers and kindred spirits! If you're looking for a great party, you better score tickets now before it's too late!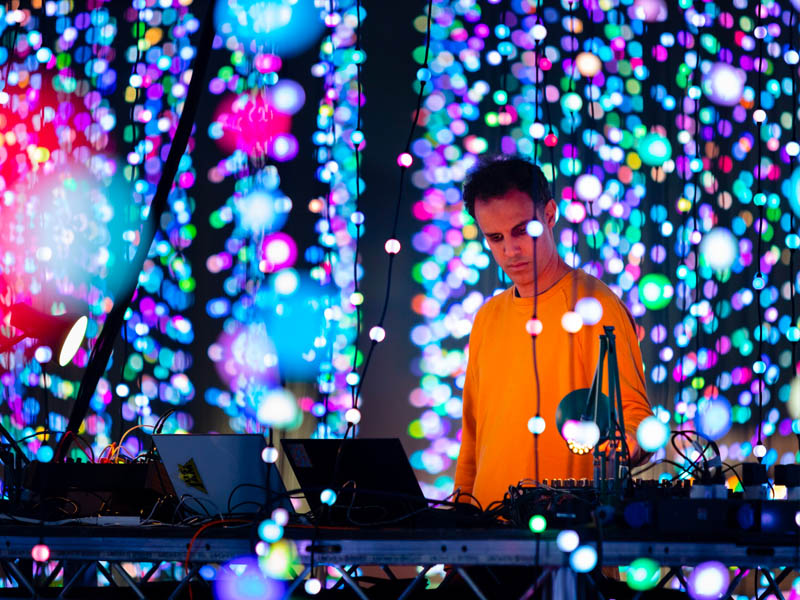 Four Tet jumpstarted his career as a member of Fridge, an instrumental post-rock band that has released four critically acclaimed albums. Four Tet, whose real name is Kieran Hebden, pursued his solo career as an EDM performer. In 1997, Four Tet released his debut single, "Double Density. The track was followed by several more materials, including "Thirtysixtwentyfive" and "Glasshead/Calamine." In 1999, Four Tet was featured in Warp Records' Warp 10+3: Remixes. In the compilation album, he contributes a remix of Aphex Twin's opening track from Selected Ambient Works Volume II. The single became Four Tet's breakout hit.
In 2001, Four Tet dropped his sophomore effort, Pause. Some tracks contained folk and EDM samples, which critics defined as "folktronica." Two years later, he released his third album, Rounds, which featured singles "She Moves She," "As Serious As Your Life," and "My Angel Rocks Back and Forth." In the same year, he toured with Radiohead as an opening act, performing a remix of Radiohead's "Scatterbrain."
Over the years, Four Tet released several more studio albums, the latest being Parallel, which was dropped in 2020. The critically acclaimed EDM artist is one of the more highly-regarded indie DJs in the scene, and his epic remixes are a must-hear for rave fanatics.
See Four Tet perform his electrifying set this Thursday, 4th May 2023, at the Hollywood Palladium! The show also features the groundbreaking work of Squidsoup, an artist collective known for its immersive light shows. Tickets are now available!