Hollywood Palladium | Sunset Boulevard
Big Bass fans unite! Ganja White Night – The One Tour comes to Hollywood Palladium on Saturday 21st December 2019. Glab your shades because this gig is gonna be Lit! The EDM fusion of bass and reggae played LOUD on the brand-new album Origins! out now! Come and listen to this massive new sound! You don't want to miss it!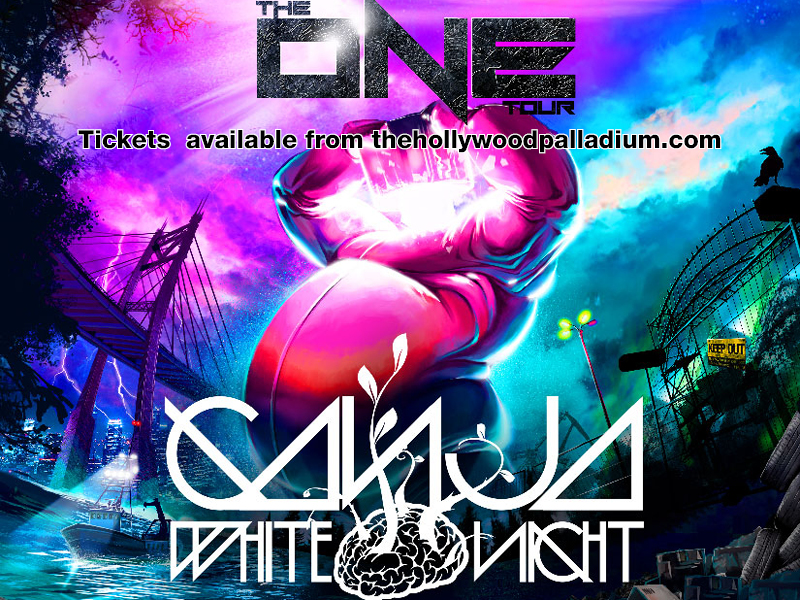 Belgian bass duo Ganja White Night is quickly setting the tone for the bass community around the globe. Members Benjamin "Bamby" Bayeul & Charlie "Erwan" Dodson continue to make waves in the electronic community with their iconic Wobble sound. With their live ensemble, the duo is able to express themselves more freely during live performances creating a truly captivating experience.
Growing up in the humble town of Mons Belgium, the duo was in a way sheltered from the music industry of the United States allowing them to create a honest & unique sound of their own. With their musical roots ranging from early UK bass sounds to the reggae vibes, Ganja White Night has twisted together their influences and spit out something truly fresh.
After a near decade deep discography, Ganja White Night struck a cord with their Mr Wobble LP release cementing their iconic Wobble sound. Centered around the idea of creating their own mini universe, the duo teamed up with Ebo, a famous Belgium street artist to bring their concepts & vision alive. With the debut of Wobble Master & LFO Requiem full animated music videos in 2016, the story of Mr Wobble was birthed. Drawing similarities to the visual aspect of the Gorrilaz and their unique style of telling a story through their music, the duo plans to continue exploring their own universe.
Only time will tell how big this universe is!