Hollywood Palladium | Los Angeles, California
Indie rockers, Hippo Campus come to Hollywood Palladium on Tuesday, April 12th, 2022. Are you ready for some Good Dog, Bad Dream? The brand-new EP is out now, and we are all excited about this deeply indie album and the direction the band are heading. Grab some tickets now and come along to catch Hippo Campus live, don't be fooled by these indie roots, though. The band have earned main stage slots at festivals including South by Southwest, Bonnaroo, Lollapalooza, Governors Ball, Reading and Leeds and more.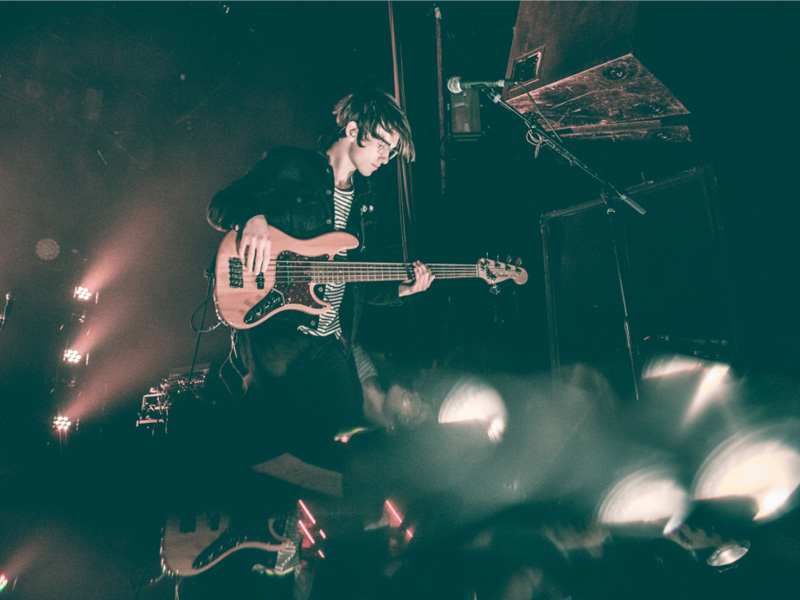 An indie rock band from Saint Paul, Minnesota, Hippo Campus was formed by lead singer and guitarist, Jake Luppen, lead guitarist and singer, Nathan Stocker, bass guitarist Zach Sutton, trumpeter, DeCarlo Jackson, and drummer, Whistler Isaiah Allen. Since the band's wunderkind inception as high school friends back in 2013, the five-piece has continued to ascend. Hippo Campus' catalog has gone on to amass over half a billion streams. Their music has also climbed the charts at radio with extensive support from Alt Nation, KCRW, WXPN, KEXP, and multiple number 1 Alternative specialty singles. Their live shows prompted the BBC to proclaim them to be "one of the best bands in the United States."
They're blessed with having a style that evolves with them, never finding themselves victim to walking down stale or uninspired paths, each new tune is as fresh and unique as the one that came before it – and thankfully, this is very much still the case on their latest venture, the magnificent, Good Dog, Bad Dream EP, and marks their first work since their 2018 album, Bambi. While Bambi lent more on the electronic side with programmed drums and keys, Good Dog, Bad Dream is straightforward tightly wound indie. It also marks the first music that the band has recorded in their new Minneapolis studio space.