Hollywood Palladium | Los Angeles, California
Touted as one of the go-to and most in-demand music producers and collaborators on the current electronic music landscape, James Blake is covering more ground, this time as a concert artist performer. The clamor for his live show is now taking him to a 17-date North American tour. His ever-growing reputation as a collaborator for top music artists with likes of Frank Ocean, Kendric Lamar, and many others, puts him in a new light with his burgeoning fanbase — yearning to bask on his stellar artistry up on the live stage. No more dilly-dallies. Tickets are moving quickly and so should you. All it takes is a ticket, yes that's all you need to catch this star on the rise and get blown away with his music. Book your tickets now!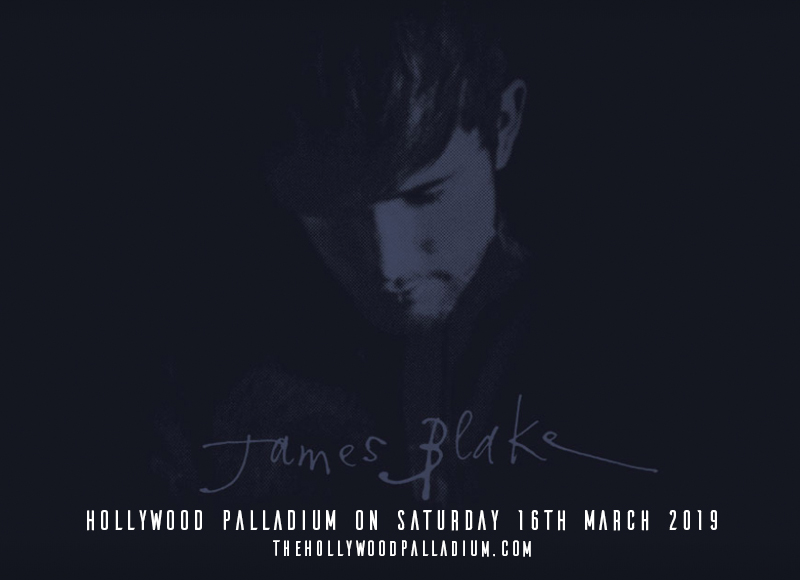 James Blake was a classically trained pianist, then attended the University of London and got a degree in Popular Music. Studying music that is poles apart in terms of genre, style, influence, and culture may have a thing or two to do about his body of work that has ignited an explosion ambient electronic soundscapes that you simply could not quite put your finger on. It's just simply mindblowing!
From his bedroom, he recorded his first official single "Air & Lack Thereof" which got him glowing reviews and was picked-up for regular airplay by Radio 1 DJ Gilles Peterson. He released his eponymous debut album in 2011 which earned him a nomination for a Mercury Prize and spawned the singles "Limit to Your Love" and "The Wilhelm Scream." His second album "Overgrown" debuted at No. 1 on the US Dance/Electronic chart — his highest chart-topping album to date. This time he bagged the Mercury Prize and got a nomination for a Grammy as Best New Artist. From there, he started more mainstream collaborations with the likes of Wu-Tang Clan, Brian Eno, and more. His reputation spread like wildfire, prompting more collaborations and production work for Beyoncé's album, Lemonade, where he was a featured artist on the song"Forward;" and also sharing co-writing credits with Beyonce for the track, "Pray You Catch Me." Blake teamed up with Bon Iver for "Fall Creek Boys Choir", and had a hand on the artwork of "The Colour in Anything" with Quentin Blake.
The list of how James Blake keeps pushing boundaries with his jaw-dropping style and how he exposes his audiences to lavish layers of sonic sensations is endless and beyond words. To see, hear, and experience it live is to believe that James Blake is a consummate artist that's worth every minute of your time and worth every emotion that would pierce your soul. All it takes is a ticket. Prepare to be blown away!