Hollywood Palladium | Los Angeles, California
One of the country's hottest progressive house DJs and producers, Jason Ross, is set to hit the stage at Hollywood Palladium to throw a rave party with his sick beats! Join the fun on Friday, 26th of August 2022. Ross just dropped his newest single "Hate This Kind of Love" featuring HOLT where he takes listeners on an emotional journey with his signature progressive house and melodic bass-driven beat drops. Catch Jason Ross' sick beats and electrifying tracks come to life on stage at Hollywood Palladium by booking your tickets now!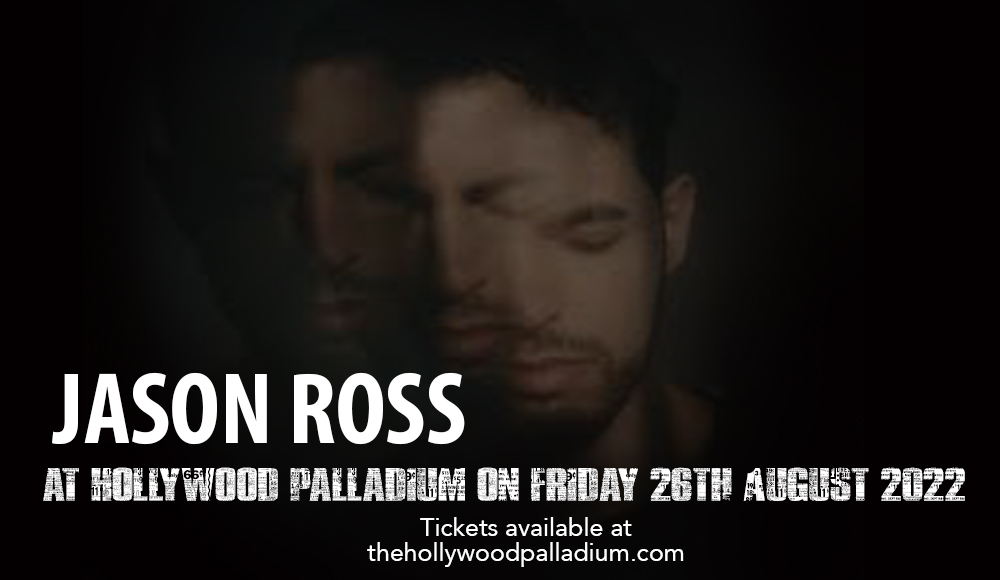 Hailing from Minnesota, Jason Ross first encountered electronic music at age 12. With a background of being trained for classical and jazz, he made the electric switch after hearing "9PM (Till I Come)" by ATB and "Sandstorm" by Darude.
Jason Ross is highly acclaimed for his trance, melodic bass, and progressive house productions. He dropped a slew of original singles and remixes for various EDM-driven record labels. His first single "Nightfall" dropped in 2013 under Mondo Records. From then on, he continued serving his EDM magic that would later make him a nameplate in the scene.
He's been recognized as an emerging DJ to look out for with his exceptional talent and ear. Many of his tracks have made it to compilation albums including "Monster Tunes Miami 2014" and "Anjunabeats Volume 12". Ross has also played alongside bigger names in the industry such as Tiesto, Avicci, Ferry Corsten, and Markus Schulz, where he expressed that those experiences "allowed him to understand the art of reading crowds and always leave them wanting more."
Some of Jason Ross' singles over the last decade include "Cairo", "Me Tonight" featuring Lauren Ray, "Onyx", "Through It All" featuring Fiora, "East of Eden", "Many Days", "Known You Before" with Seven Lions featuring Emilie Brandt, "Wild Ones" with Nevve, and "Atlas" with Wrechiski.
In January of 2020, Jason Ross dropped his first full-length album with Ophelia Records. The album is acclaimed for its blend of melodic styles that take listeners on a journey with Ross.
Fast forward to 2022, Jason Ross gave fans another emotional journey with his newest single "Hate This Kind of Love" featuring HOLT. It delivers his signature blend of progressive house and melodic bass, alongside vocals that give listeners the feels.
As concerts start taking over once again, Jason Ross is set to bring a rave party driven by progressive house back to the stage. Don't miss out on Jason Ross' surely amazing setlist at Hollywood Palladium this August 26th. So, go ahead, get your rave energy ready by booking those tickets now!