Hollywood Palladium | Los Angeles, California
Oh, that definitely feels good! One of the industry's hottest goddesses of romance, Jessie Ware, is set to share her newest record, "That Feels Good!", serving the groove and bodily sensations live on stage as That Feels Good LIVE takes over at Hollywood Palladium on Tuesday, 10th of October 2023. Her new album features her newest hit singles "Free Yourself", "Pearls", and "Begin Again", sending doses of euphoria, tears, and bodily sensations in a package that oozes her unique artistry. From lovelorn tracks to getting the groove on as she released her newest offerings "What's Your Pleasure?" (2020) and "That! Feels Good!" (2023), Ware continues to slay and take listeners by surprise with her astounding dance club bangers. Retro, Horny, Sensational, and a slew of other adjectives critics describe her music, Jessie Ware is definitely one of the hottest artists to watch out for. Get ready to feel good as the groove kicks in by booking your tickets now!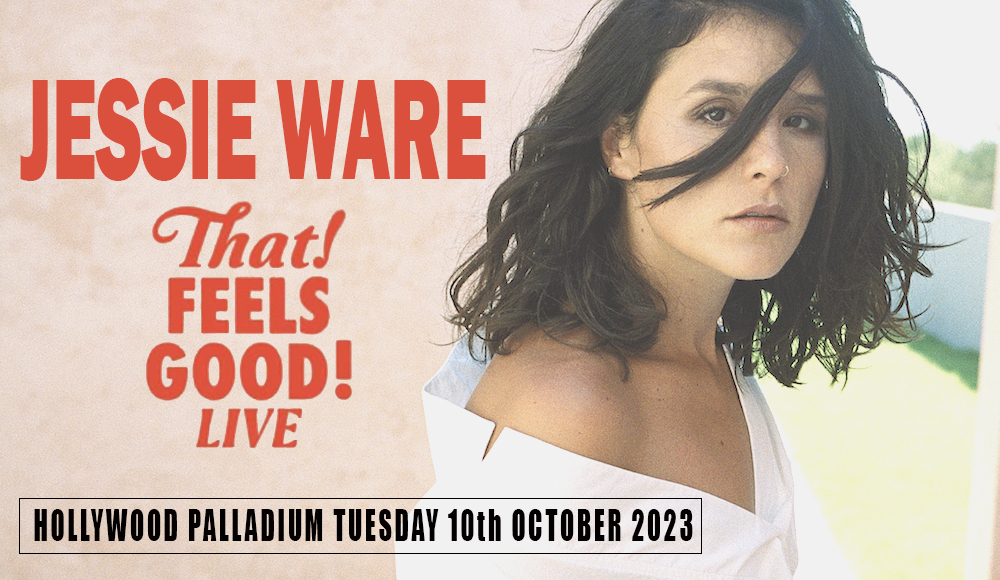 English singer-songwriter Jessie Ware gained attention for her debut record "Devotion" which featured her hit single "Wildest Moments", becoming shortlisted for the Mercury Prize. A couple of lovelorn hits and albums later, the rising star rose to critical acclaim for her fourth studio album, "What's Your Pleasure?" in 2020. The album served her hit singles and fan-favorites "Spotlight", "Save a Kiss" and "Remember Where You Are". Amassing new fans for her newfound groove, Ware followed it up with 2023's "That Feels Good!".
This time around, she's set to embark on a headlining tour in support of her newest craft, sending the groove to 'That Feels Good! LIVE'. The extensive trek includes a stop at Hollywood Palladium as she shares bodily sensations, dance floor anthems, and emotional tales on the live stage. Dubbed as "21st-century disco packed with personality" by The Guardian, Ware is definitely set to serve show-stopping performances at her live shows.
"I wanted to escape into dance music," she shared with USA Today. "It was just the greatest remedy for me, because it meant that I wasn't so serious and I wasn't so scared."
As a beautiful escape, Jessie Ware's dancefloor domination proves to be a massive success. Despite receiving new massive attention since the release of her 2020 record "What's Your Pleasure", Ware feels that she's a kept secret in the pop industry. "The secret's probably a bit less kept," she added. "I have a really strong fan base here, but it may not be the biggest fan base. I believe they will always want to come and watch me for years, and that satisfies me."
From tearjerkers to club bangers, Jessie Ware is riding on a high of overwhelming support from her fans. As her fanbase continues to significantly increase stream after stream, the star is jet-set to share her unique energy on tour as she invites everybody to get shaking!
"I wanted everyone to feel like they could sing it in the room together," Ware shared with Vulture, talking about her deep dive into dance with "Pleasure". "That sense of togetherness with soul and groove and musicality."
Taking disco back to life with records that share a nostalgic groove, Ware is definitely a goddess for body sensation tracks. With her new album described as "Horny and accomplished" by PopMatters, Ware is set for global domination, bringing back the groove in a sea dominated by bedroom pop beats.
As she shares the feeling of "That Feels Good" live on tour, make sure to save your spots for a wild night on the dancefloor by booking your tickets now!