Hollywood Palladium | Los Angeles, California
Larry June is on the road for his 47-date Market Run Tour. Known for his ultra smooth flows and positive vibes, you can expect some of the hottest hip-hop action around. This part of the trek will make a stop at the Hollywood Palladium on Friday, May 26th, 2023, and all the real fans are going to be there in full force to experience a unique blend of hip-hop, funk, and soul combined with one of the most electric atmospheres to be featured at a rap show. The venue, too, is going to have everything you could ever need from a concert, so you cannot afford to miss out on this event and grabbing your tickets right now is essential. Luckily, we've got you, homie! Just scroll up, find the "GET TICKETS" button above, and click that. It will take you to our fast and secure checkout process, where you can reserve your spot.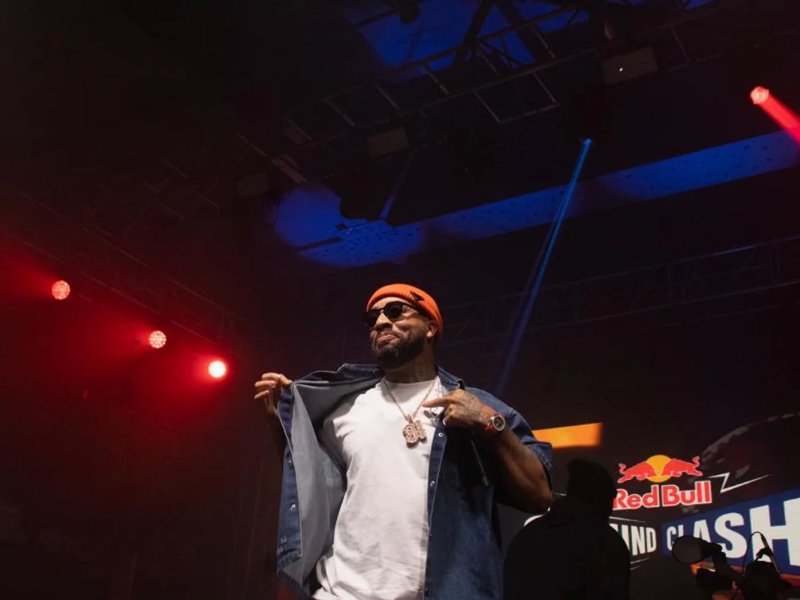 If California is known for one thing, it has to be the creation of some of the hottest hip-hop artists of our decade, and Larry June is no exception. His lyricism is something truly special, flowing very smooth like silk with beats that feature breezy, post hyphy beats, which truly make for a ridiculously phenomenal sound. Not only does he make stunning music, he is also an entrepreneur who founded his own record label called The Freeminded and a clothing label he dubbed Good Job Larry (a phrase he used to commend himself for his outstanding work when he made it big).
His new tour also comes in hot with the announcement of a brand new collab album, The Great Escape, done together with iconic producer The Alchemist. You can check out his Larry talking about it in the video clip below.
His concerts are full of raw energy, crowd interaction, and people from all different backgrounds, making them an amazing experience, which is not surprising considering he has toured with the likes of Post Malone, Cousin Stizz, and Curren$y and played at festivals that include Rolling Loud and SXSW.
The star really gained a foothold in the industry in the mid-2010s by releasing mixtapes, "Larry" and "Larry 2." People started taking notice, and some of his notable contributions to the genre include "Orange Season," which showcased some of the most soulful beats around, and "The Port of San Francisco," which highlighted his clever lyrics and story telling abilities.
Hip-hop has brought together so many different people from all different types of backgrounds, and Larry June's shows are a testament to this. With lots of energy, crowd engagement, and a plethora of music, you can expect an excellent time. In addition, the Hollywood Palladium is renowned for outstanding acoustics and some really wicked interior design.
Everything about this show has your name written all over it, so for the best in old-school funk, soul samples with modern trap beats, and his laid-back flow with clever wordplay, be sure to grab your tickets before it is too late.