Hollywood Palladium | Sunset Boulevard
EVENT RESCHEDULED TO SATURDAY 11TH JUNE 2022. Originally Saturday 2nd April 2022. All original tickets are still valid!
Florida rappers $NOT and Ski Mask the Slump God are headlining a new Los Angeles festival, Lookout Fest, coming to Hollywood Palladium on Saturday, June 11th 2022. Focusing on "rap, hardcore, hyper pop, streetwear and more." The lineup also features City Morgue, Ka$hdami, SSSGKobe, 2KBABY, WHOKILLEDXIX, CMTEN, ZULU, Tony Velour, Bliss, and special guests The event will also include several pop-up shops as well as exclusive drops and collaborations. Grab your tickets and don't miss the experience in which the worlds of SoundCloud rap and hardcore music collide.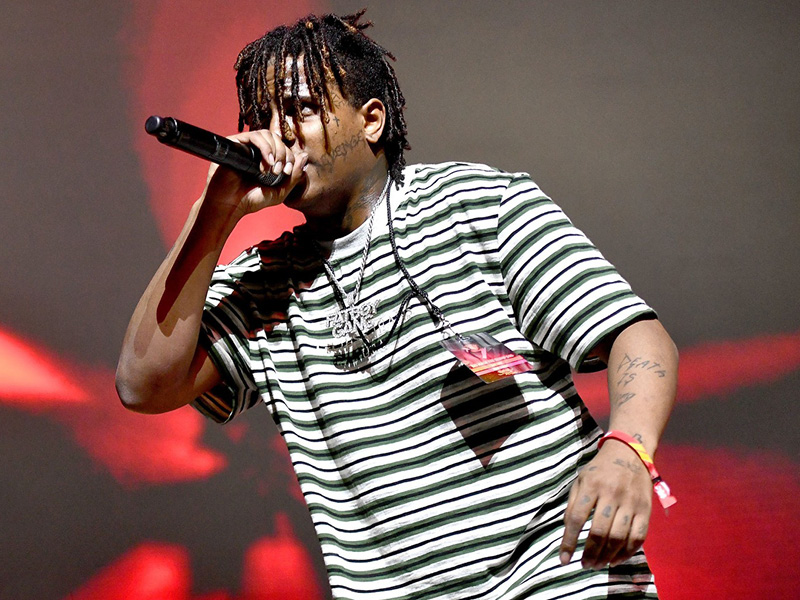 Rapper, singer and songwriter, Edy Edouard is $NOT, he became famous with the release of his breakout single "Gosha" in September 2018. Lately, in November 2021, $NOT released the single "Go", and followed that up with the single "Doja" with ASAP Rocky, released in February 2022. Both singles appear on his third album Ethereal, which $NOT released in February 2022, charting at number 66 on the Billboard 200, and features ASAP Rocky, Teddi Jones, Trippie Redd, Kevin Abstract, Juicy J, and Joey Badass.
Rapper and songwriter, Stokeley Clevon Goulbourne known professionally as Ski Mask the Slump God, initially rose to prominence alongside XXXTentacion and their Members Only collective. He had planned to release his second album in 2020, but didn't. Instead, he released, Sin City The Mixtape, in June 2021.
Hip hop duo, City Morgue, consists of Junius Rogers aka ZillaKami, and Vinicius Sosa aka SosMula. In October 2021, City Morgue released their third album, City Morgue Vol 3: Bottom of the Barrel.
Rapper David Wallace III, known professionally as KA$HDAMI, rose to popularity with his songs "Reparations!" and "Look N The Mirror!" He released his first major label mixtape Epiphany in July 2021, and followed that with his next mixtape, Hypernova, in November.