Hollywood Palladium | Sunset Boulevard
Los Angeles! Get ready for electro pop-rock fusion this fall because Men I Trust is coming! On Friday 25th November 2022, the sensational indie rock band from Quebec, Men I Trust, performs at the Hollywood Palladium! The show is part of the band's extensive North American trek, consisting of 24 major cities! For their show at the Hollywood Palladium, Men I Trust is bringing along Homeshake as a special guest! Expect a plethora of hits and fan favorites as the performers deliver their high-energy sets at the Hollywood Palladium. If you're keen on seeing this indie rock powerhouse, you should hurry and grab your tickets now!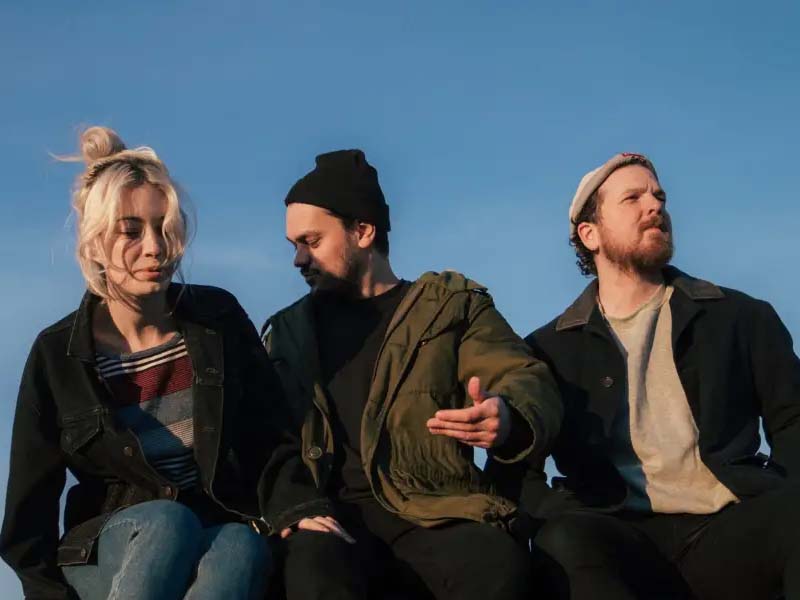 Men I Trust is an indie band from Quebec that emerged in 2014. The band was formed after High school friends Jessy Caron and Dragos Chiriac joined forces for an indie pop rock project. The duo released an eponymous EP and scored gigs at the famed Montreal Jazz Festival, M for Montreal, and Quebec City Summer Festival. One year later, the band dropped their debut album, Headroom, which was met with rave reviews from fans and critics. While promoting Headroom, Men I Trust recruited singer Emmanuelle Proulx. From 2017 to 2018, the band released a series of singles, including "I Hope to Be Around" and "Show Me How," followed by an extensive North American tour.
In 2019, Men I Trust performed at the Coachella Valley Music and Arts Festival and Lollapalooza, further increasing their massive following. The same year, the band dropped another album, Oncle Jazz, which spawned eight highly-acclaimed singles. In 2020, Men I Trust came out with a live album, Forever Live Sessions, followed by their latest studio effort, Untourable Album.
Over the years, Men I Trust has developed a loyal niche following thanks to their unique blend of electro-pop rock. In fact, music writers have described their signature sound as "Dream Pop." During an interview with Billboard, singer Emmanuelle Proulx mentioned that being secluded in rural Quebec has heavily influenced their sound. "It put us in a really different creative mood and we were able to focus more because there's nothing to do outside of the house except for walking and thinking about music."
If you love indie rock, Men I Trust are guaranteed to provide a memorable night of incredible music. Tickets to their show at the Hollywood Palladium are now available!