Hollywood Palladium | Los Angeles, California
The time has come a brand new album and a over the moon fan base as everybody's feel good favorites are back!! That's right, it's true – Mgmt will be hitting the road bringing their live performance to Hollywood Palladium on Friday 18th May 2018 – here's your chance to grab that electric feel! Come and dance all night to their wonderful soundtrack of songs…. what are you waiting for? Don't miss this exciting event!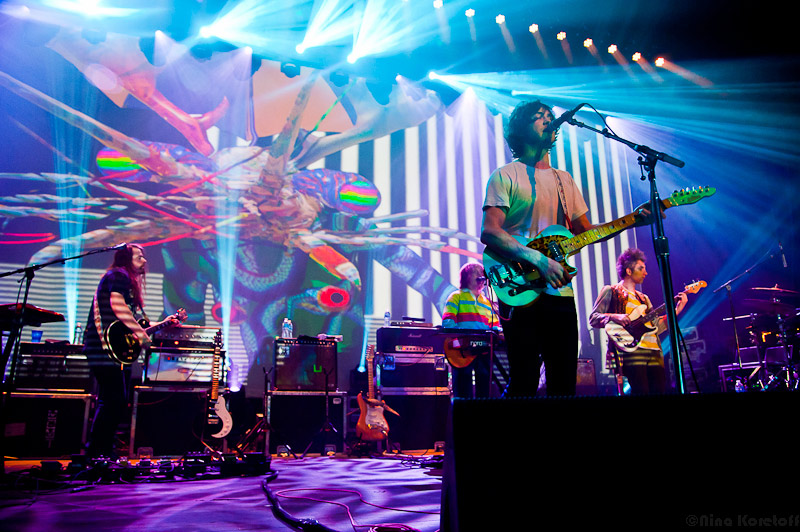 The American Rockers, MGMT have been taking to the stage since their debut in 2002 as they formed the group at Wesleyan University. As the guys met and began playing together, it was pretty clear from the get go that they had a popular, dreamy and unusual sound and would go far. The MGMT current line up includes, the talented; Andrew VanWyngarden (lead vocals, guitar, keyboards, bass guitar, drums, percussion) and Ben Goldwasser (vocals, keyboards, guitar, percussion). In the live lineup it consists of VanWyngarden, Goldwasser, Will Berman (drums, percussion, harmonica, backing vocals), Matt Asti (bass guitar, backing vocals), James Richardson (lead guitar, keyboards, backing vocals) and Hank Sullivant (guitar, keyboards).
With a multi instrumentalist project, this is a must-see live, as they will no doubt blow you away with their charm and chart topping dancey anthems!
In 2006, MGMT released their first album and since then the rest is history with a 2007 "Artist of The Day" title and "Artist to Watch by Rolling Stone in 2008 – they weren't wrong! They exploded onto the mainstream with their unforgettable hit "Electric Feel" – the synth led, flute solo track and of course incredible lyrics, they gabbed a Grammy Award for the Best Remixed Recording, Non Classical. Their next single, Kids gained a nomination for Best Pop Performance by a Duo or Group with Vocals at the 52nd Grammy Awards… both of these have been their biggest releases to date – however new material is brewing and 2018 is their chance to show it all to you – get ready it's going to be a special time ahead!