Hollywood Palladium | Los Angeles, California
Indie music lovers in Los Angeles are in for an exciting treat because Mt. Joy embarks on a massive 2022 trek, the Orange Blood Tour in North America, spread across spring, summer, and fall. The summer leg includes a stop in Los Angeles at the Hollywood Palladium on Friday 5th August 2022! The indie band, who also hails from Los Angeles, is anticipated to perform their biggest hits, including "Silver Lining," "Astrovan," "Strangers," and "Sheep!" Also, fan favorites tracks will surely be part of their high-energy set! The show in Hollywood Palladium also features indie-folk band, Wilderado. Hurry up and get your tickets now before they sells out!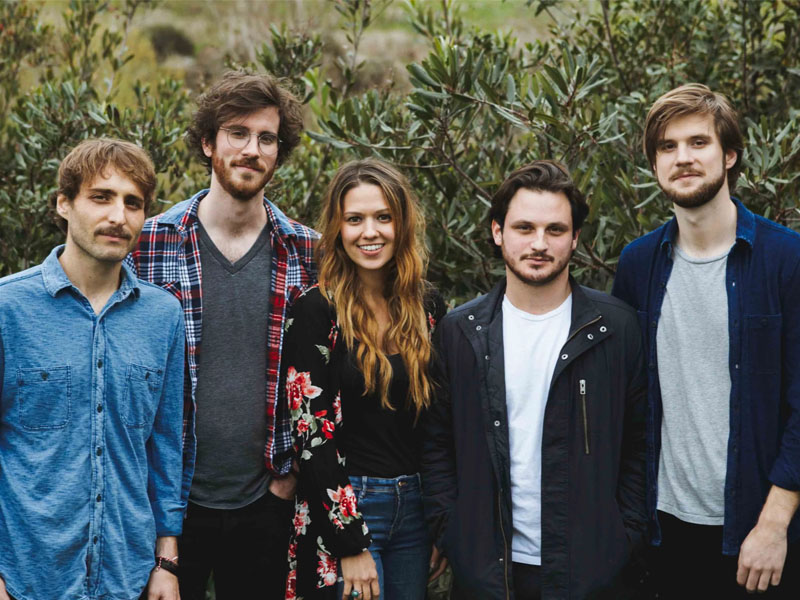 Mt. Joy has enjoyed phenomenal success with their debut album. Their singles, "Astrovan," "Silverlining," and "Jenny Jenkins," garnered plenty of streams upon their release. "Silverlining" peaked at number 1 on the Billboard Adult Alternative Airplay, while "Jenny Jenkins" peaked at number 5 on the same chart. For a band will hundreds of millions of streams, one never thought that Mt. Joy was an accidental band.
Mt. Joy founders and Philadelphia natives Matt Quinn and Sam Cooper first made music together as a hobby. The duo wanted to relieve stress from their regular jobs. Later, the pair parted ways to pursue their studies until they met in Los Angeles. Once again, the duo played and recorded music together and came out with the notable track, "Astrovan." The song was released via Spotify and amassed millions of streams in just a month. "'Astrovan' was a song that I think a lot of good songs at least for me sort of come out of this, there was no attempt at like writing a hit song," Quinn mentioned during an interview with Fender.com. "I was figuring it out in L.A. but still really trying to do music, and I had this sort of joke on a turn of the chords and the random thought of like, 'Jesus drives as Astrovan.' It grew into a song, and then every time I would play it for someone, they'd be like, 'Man, I really like that song.' That's it.
After the success of "Astrovan," Quinn and Cooper decided to quit their day jobs and pursue music. Thus, Mt. Joy was established. In 2018, the band released their self-titled debut album. "Since the album came out, it's been just a nonstop whirlwind of touring, and promo and radio," Cooper explained.
Get your tickets now to see Mt. Joy at the Hollywood Palladium on Friday 5th August 2022!