Hollywood Palladium | Los Angeles, California
This March 21, expect groovy beats and sleek vocals as NAV performs at the Hollywood Palladium at the heart of the City of Angels. On his "Never Sleep Tour," fans will finally experience his Billboard Top R&B/Hip-Hop Album "Demons Protected by Angels" live. "Never Sleep," "Count on Me (Intro)," "Wrong Decisions," "Last of the Mohicans," and other songs from the album are sure to rattle your bones. To add to the fun, rappers RealestK and SoFaygo will be performing their electrifying songs to make sure that you Never Sleep and enjoy from start to finish. It is sure that this complete package of a concert will leave you wanting more. Get your tickets before they sell out. To do so, click the "Get Tickets" button.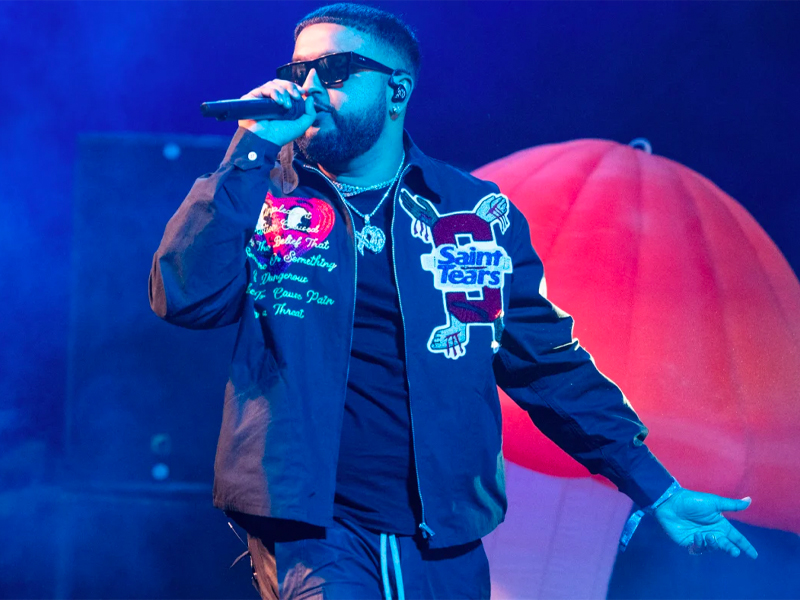 Navraj Singh Goraya, better known by his stage name NAV, is a singer, songwriter, and record producer from Toronto, Canada. He is best known for his solo work, as well as his collaborations with the biggest names in the rap scene.
Born in 1989, NAV began producing his own music at the age of 15 and has since released two studio albums, a collaborative project, and eleven mixtapes. Since his emergence onto the music scene in 2015, NAV has become one of the most distinctive and influential figures in modern hip-hop. His unique sound, which fuses elements of rap, trap, and R&B, has been praised by fans and critics alike. His music is characterized by moody, melodic production and lyrical themes that often draw upon his life experiences and those of his home city.
Throughout his career, NAV has collaborated with several prominent artists, including Drake, The Weeknd, Travis Scott, Migos, and Lil Uzi Vert. His work with Drake resulted in a chart-topping single, "Back to Back," which was featured heavily on the Billboard Hot 100. His debut studio album, "Reckless", was released in 2018 and peaked at number 8 on the Billboard 200. In addition to his solo releases, NAV has also established himself as a successful producer.
As one of the most successful young hip-hop artists in the world, NAV is a major influence on the genre. His unique sound and production style have helped to redefine hip-hop, and his collaborations with some of the biggest names in the business have established him as an industry leader. As he continues to evolve his sound and collaborate with other artists, NAV is sure to remain a major figure in the hip-hop world for years to come.
Catch him at his "Never Sleep Tour" alongside rappers SoFaygo and Realestk. American rapper and singer SoFaygo is best known for his "Angelic 7" mixtape. On the other hand, RealestK rose to prominence with his 2021 breakout single "WFM." One of their stops will be at the Hollywood Palladium on Tuesday, March 21. Tickets are now available.