Hollywood Palladium | Los Angeles, California
Do you want to see the undisputed heavyweight champ of rage-fueled humor take the comedy stage once again this year? Head on to the very first "Netflix Is A Joke: The Festival" this Wednesday, May 4th, as Bill Burr takes the Hollywood Palladium stage by storm in a hilarious two-hour stand-up comedy show. As one of the heavy names to grace the festival, along with John Mulaney, Snoop Dogg, and other comedians, Bill will tickle your funny bone in an evening packed with crazy antics and comical rants about adult life and his brand of "uninformed logic." Catch Bill Burr in this Netflix's first by securing your tickets here. Click on the "Get Tickets" link to proceed with your ticket orders.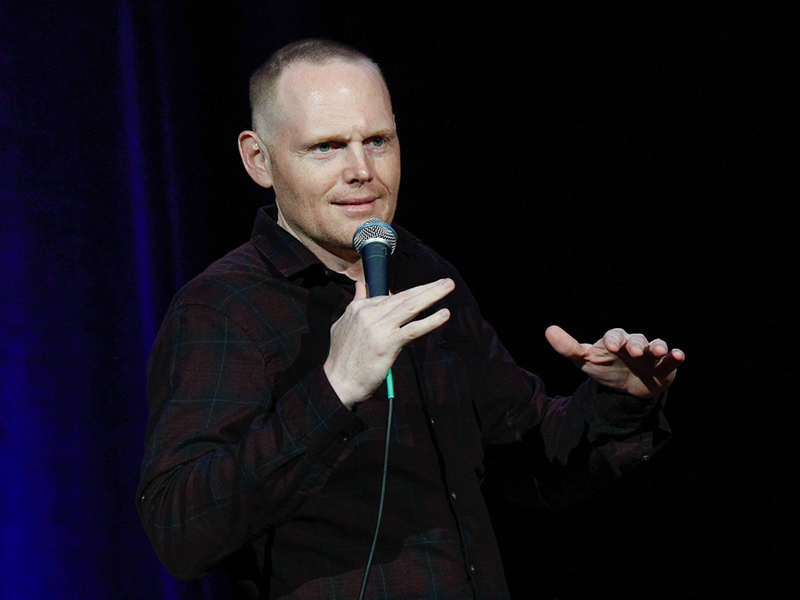 Just when we thought that "Netflix Is a Joke" would not get any better, we are presented with a piece of exciting news that the giant streaming service will be holding the very first "Netflix Is A Joke: The Festival." This is an eleven-day brand new comedy festival (April 28- May 8) that combines absolute legends with hand-picked rising stars. And it wouldn't be a complete lineup of comedy giants without the one and only Bill Burr.
Dubbed by the Rolling Stone magazine as "the undisputed heavyweight champ of rage-fueled humor," Bill usually portrays himself as "that loud guy in the bar" with "uninformed logic." His brand of comedy works great among audiences who are just simply tired of political correctness. In 2011, he received the "Comedian of the Year Award" from the Boston Comedy Festival.
Aside from being a comedian, Bill is a successful podcaster and actor. He is notable for his appearances in "Breaking Bad" and "F is for Family." His success in television and in his "The Monday Morning Podcast" solidified the fact that he is a multi-faceted artist who can thrive in any field he puts his mind into.
Bill has an ongoing tour dubbed "Slight Return," which kicked off in Las Vegas last March 18 and will conclude on August 26 in Buffalo, New York. On May 4, Bill will perform two shows for Bill Burr & Friends at Hollywood Palladium for the Netflix Festival. This first-ever live comedy festival is hosted by the giant streaming service itself, so expect only the best comedy experience!