Hollywood Palladium | Los Angeles, California
Hollywood Palladium on Friday September 11th 2020, Nightwish with special guest Apocalyptica! Get your tickets now for this superb event, two of Finland's biggest rock/classical/metal bands together for the night, this is going to be huge! Nightwish are the pioneers of the symphonic metal sub-genre, joined by Apocalyptica, who merged the symphonic metal sub-genre with a neoclassical metal style by substituting the use of conventional guitars with cellos'! Both these bands are absolutely huge worldwide and it's very rare to get them together outside of Finland, so, don't miss this awesome opportunity!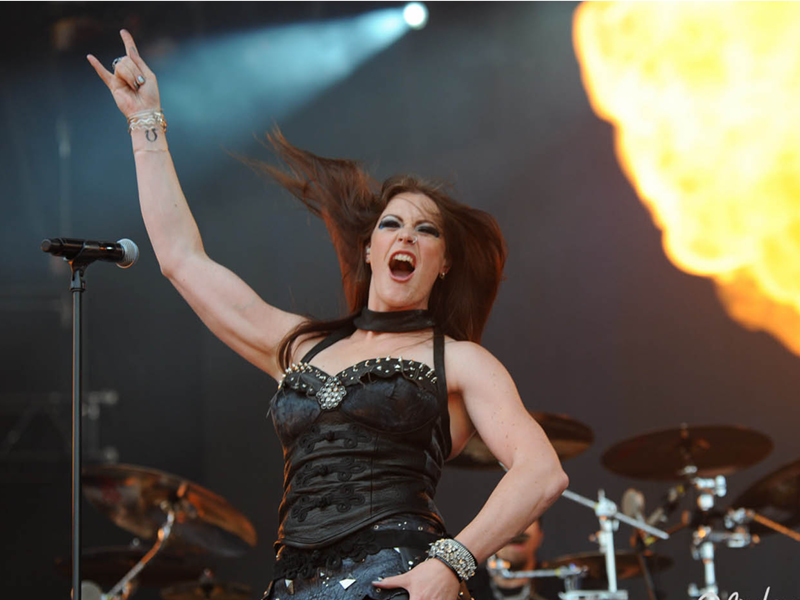 Nightwish is a symphonic metal band from Kitee, Finland. They are formed of keyboardist Tuomas Holopainen, guitarist Emppu Vuorinen, and lead singer Floor Jansen, drummer Kai Hahto, bassist and vocalist Marco Hietala and multi-instrumentalist Troy Donockley on uilleann pipes, tin whistle, low whistle, guitars, bouzouki and bodhrán. They did not achieve wider success until the release of the albums Oceanborn, Wishmaster and Century Child. Their 2004 album, Once, has sold more than one million copies and was the band's breakthrough in the United States. The band are the most successful Finnish band worldwide, selling more than 9 million records and receiving more than 60 gold and platinum awards, having released five Number 1 albums and thirteen Number 1 singles. Nightwish was inducted into the Finnish Music Hall of Fame on October 26, 2018.
Apocalyptica from Helsinki, Finland, are composed of classically trained cellists Eicca Toppinen, Paavo Lötjönen, and Perttu Kivilaakso, and drummer Mikko Sirén. They have sold over four million albums to date, and the band's 9th studio album, an instrumental, Cell-0 was released on January 10, 2020. Apocalyptica have released 13 singles to date, their single, "I Don't Care" featuring the former lead singer of Three Days Grace, reached No. 1 in 2008 on the US Hot Mainstream Rock Tracks chart.