Hollywood Palladium | Los Angeles, California
OhGeesy has been killing the game with his smooth flows, tight lyrics, and banging beats. Now he is on tour for the "GW2 Tour," featuring special guest DJ Vision, and fans can't wait for it to happen. This part of the trek will come to the Hollywood Palladium on Friday, October 6, 2023. People have already praised his previous shows for being full of energy with plenty of crowd participation, and this time it will be no different, so expect to have one helluva time. You can expect to hear all of your fan favorites, and with a world class venue offering you some of the best amenities, you'll feel very regal. So get your tickets right here and now before they sell out by selecting the "GET TICKETS" button and get ready for one of hip-hop's most hyped artists who will undoubtedly electrify the city.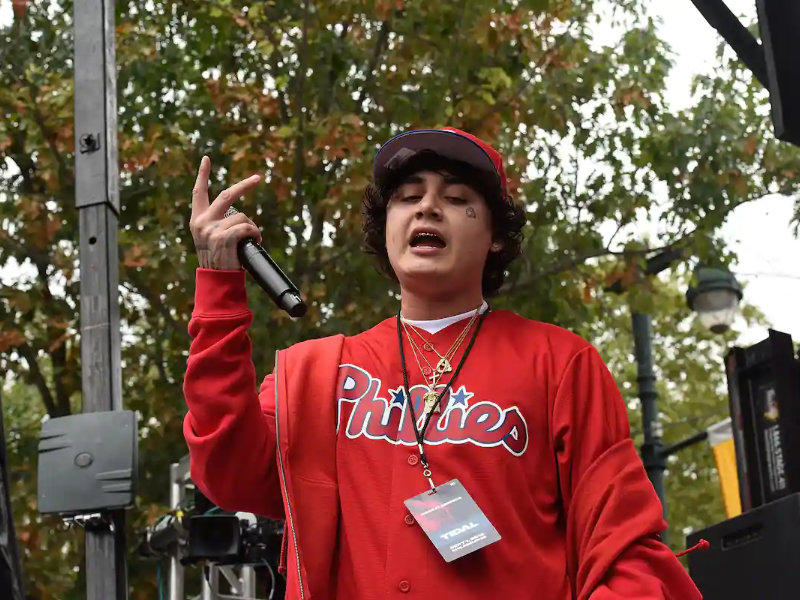 OhGeesy, known as a mamma's boy, started rapping at a tender age. With influences like 50 Cent and Gucci Mane, he was bound to achieve greatness. His career started while he was doing graffiti, he met Fenix, and the two began collaborating on underground rap, uploading titles such as "Tommy by Tha Gucci," "Home Invasion," and "Vice City."
2014 saw two other members join in on their action, Master Kato and Rob Vicious, and the team would still carry on releasing even more music, this time even better than the last with tracks like, "Xanpagne," "Hunned Pacc", and "Boofd Out." But they would still remain underground acts for a few more years to come.
In 2016, they created the Shoreline Mafia group, which would help them become mainstream artists, and in 2017, they released their debut mixtape, "ShoreLineDoThatShit." The album gave audiences a taste of what was to come in the form of "Musty", "Whass Da Deal," "Spaceship," "Bottle Service", "Nun Major", and "Serve a Boat." Although all the tracks received a positive reaction, it was "Musty" that took the rappers to the next level, earning millions of streams on SoundCloud and Youtube. During that same year, the group made its way to California for the Rolling Loud Festival.
2018 was another big year for the team, which saw them play on their "Off the Xtras" (OTX) tour. They would also sign to Atlantic Records, taking their fame to new heights yet again. The following year, the rapper would join many fathers by welcoming his baby boy into the world.
In 2021, he started his solo career, with the first move being, collaborating on Drakeo the Ruler's single, "For Real." In May of that same year, he gave the world the single "Get Fly," which remains one of his most popular hits to date, and by August, Geezyworld, his debut solo album, was released.
There is still so much left for the young rapper to attain, and his future is indeed very bright. His shows are truly legendary, and when he comes into town, it is a must attend event, so be sure to grab yours right here and now.