Hollywood Palladium | Sunset Boulevard
The Japanese-British superstar, Rina Sawayama, is set to bring her big new era to life with her highly-anticipated new record "Hold the Girl" coming out this September. She recently shared the title track of her upcoming record, a club banger that sets the mood of what fans can expect from her new music. With Rina who's now fearless and stronger than ever, she's set to launch her new record with a matching "Hold The Girl" tour performing across North America with a stop at Hollywood Palladium on Wednesday, 23rd of November 2022. So, don't miss out on Rina Sawayama's big stage comeback by booking your tickets now!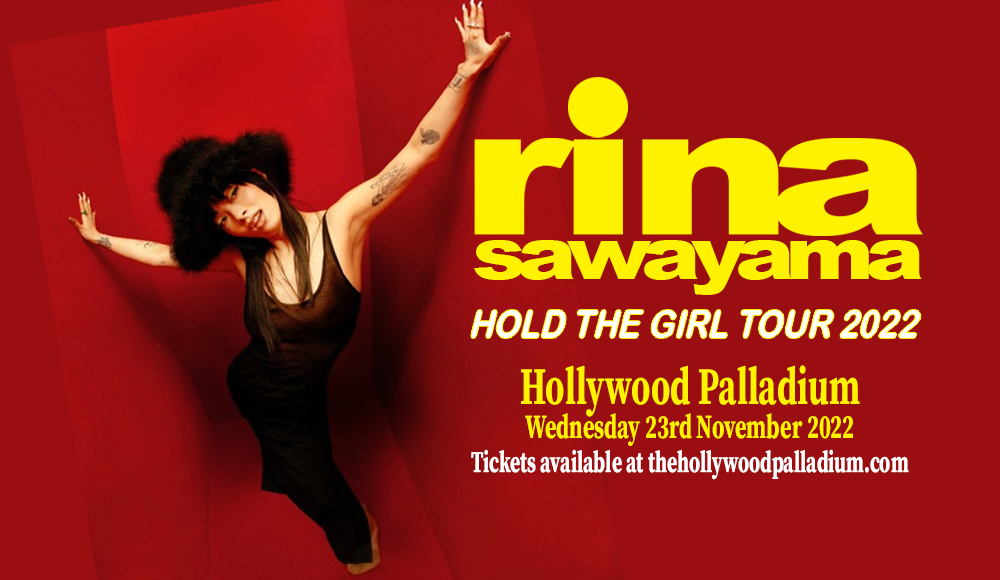 Rina Sawayama just dropped the dates for her highly-anticipated North American tour in support of her upcoming new album. The Hold The Girl Tour shares its name with the album and its newest title track single. "Hold the Girl" is the first song that Sawayama wrote for the new record, "I had gone to therapy and had a revelation, so I decided to write this song…that was the start of it," she shared in a statement. "I was crying before going into the studio.".
Known for bold and powerful lyrical craft and melodic bangers, Rina's new record is expected to showcase newfound growth, hope, and power in signature Sawayama style. The soon-to-be-released record also features her recent singles "This Hell" and "Catch Me In The Air".
"Hold the Girl" is scheduled to hit the airwaves on September 16, 2022.
In 2020, Rina released her debut full-length album "SAWAYAMA" which amassed critical acclaim for its bold, rich, and ambitious masterpieces that are lyrical and sonic gems. The album featured her singles "STFU!", "Comme des Garçons (Like the Boys)", "XS", and "Chosen Family".
Her debut album landed on over fifty album of the year lists including that of The Guardian, New York Times, and Rolling Stone. The magnitude of her craft's success is no joke as it made history by being able to change the rules of BPI which allowed her to receive her nominations for awards such as the Mercury PRize and BRIT Awards. Thanks to the massive support of fans with "#SawayamaIsBritish" and major support from Elton John, BPI changed the rules to allow anyone who remained in the UK for more than 5 years as a permanent resident could be eligible to receive such accolades.
As Lady Gaga describes her as "an experimental pop visionary who refuses to play by the rules", Sawayama is definitely set for greater heights as she redefines the pop landscape with the release of her big follow-up record "Hold the Girl".
So, make sure you don't miss out on Rina Sawayama's sonic surprises and the chance to witness this new era come to life on stage by saving your spot at the Hold The Girl Tour now!