Hollywood Palladium | Los Angeles, California
Rise Against, Killswitch Engage & Letlive are coming to Hollywood Palladium on Friday 14th August 2015! In support of their 2014 release of their 'The Black Market LP', alternative rockers, Rise Against have announced plans for an exciting North American tour with support from metalcore bands, Killswitch Engage and LetLive. They will be rocking the Hollywood stage for this very special night, don't miss out! It's going to be EPIC!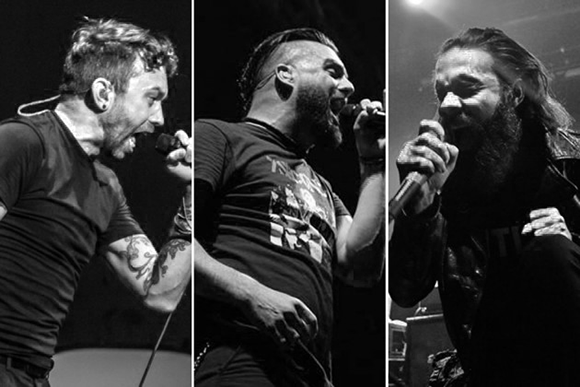 Rise Against is a melodic hardcore band, hailing from Chicago. The band broke onto the underground scene in 2001 with their album, The Unraveling, followed by Revolutions per Minute in 2003. Both had considerable amounts of success. In 2003, Rise Against decided to sign to a Major Label which rocketed the band onto the mainstream, their next two albums, The Sufferer & the Witness and Appeal to Reason, peaked at number ten and number three on the Billboard 200 chart. All four albums of their albums released via Geffen label were certified platinum in Canada and Siren Song of the Counter Culture, The Sufferer & the Witness and Appeal to Reason were certified gold in the United States!
Also in the Metal Core scene is Killswitch Engage, their rise to fame in 2004, came with the release The End of Heartache, which hit number 21 on the Billboard 200, and was certified gold with over 500,000 sales in the United States alone.
Letlive are a progressive soul rock band from L.A. California, they have made their mark within the America rock scene by touring with big names such as; A Day to Remember, Architects, Enter Shikari, Underoath, Every Time I Die, Your Demise, Deftones and Bring Me The Horizon.