Hollywood Palladium | Los Angeles, California
With dashing hair, a cute smile, and an alluring charm to his music, American singer-songwriter Role Model is taking on the limelight after the release of his debut studio album "Rx" earlier this year. As one of the country's hottest rising acts, Role Model is hitting the stage at Hollywood Palladium on Friday, 9th of December 2022. Returning with a new single "cross your mind", fans definitely have Role Model all over their hearts and minds for his infectious and catchy bops matched with his alluring charm. Catch the next big thing, Role Model, live on stage at the Hollywood Palladium by booking your tickets now!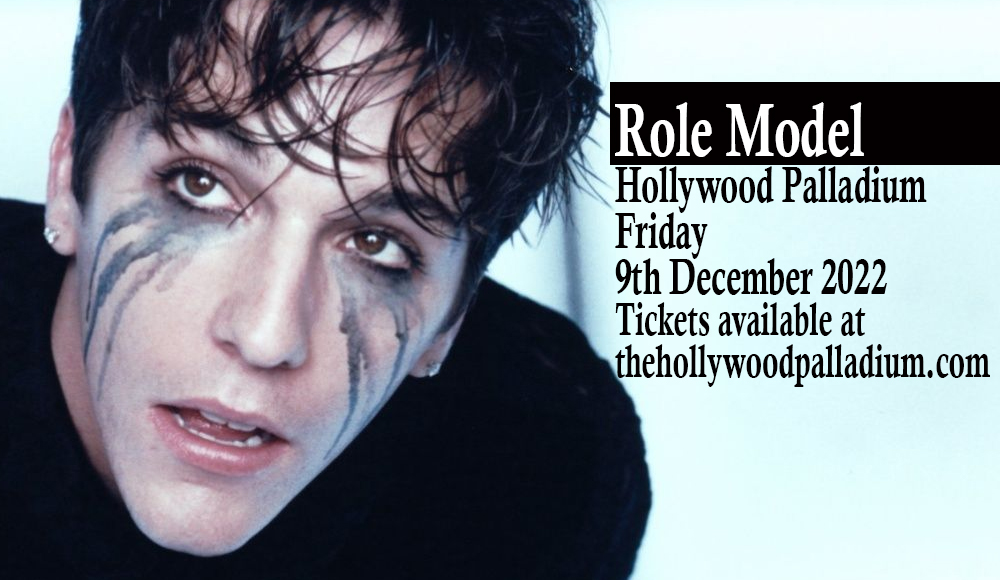 Tucker Pillsbury, or Role Model as we all know him, took the world by storm as a rapper known as Tucker when he first made an appearance in the industry. In 2017, he changed his path from rapping to singing – taking his new stage name "Role Model". He released his debut self-released EP "Arizona in the Summer" in December of the same year – recorded in his very own closet, amassing an online following. In 2018, he signed with Interscope, marking the start of great things for the charming man.
He has two EPs "Oh, How Perfect" and "Our Little Angel" which feature crowd-favorites "Hello!", "For the People in the Back", and "Blind".
In April of 2022, Role Model dropped his debut full-length studio album "Rx". The record features his singles "Forever&More", "If Jesus Saves, She's My Type", "Neverletyougo", and "Rx".
After a successful album release and a tour in support of his milestone, Role Model released a new single, "cross your mind", fresh from his first world tour. "The song is about longing for someone, the excitement of the chase, and the fantasy of what could be." Udiscovermusic writes. "Packed with trademark Role Model lines that are effortlessly relatable, vulnerable, and overall encapsulating from start to finish,"
After releasing a new single up into the airwaves, the man announced a North American Fall tour called "TOURx FINALÉ", wrapping up an amazing year.
Role Model hits the stage at Hollywood Palladium on December 9th, 2022. Book your tickets now!