Hollywood Palladium | Sunset Boulevard
R&B's next big thing, Sabrina Claudio, is set to take it big time as she hops on a tour in support of her newest record, Based on a Feeling. The to1ur is stopping over at Hollywood Palladium on Wednesday, September 28th, 2022. With R&B making big waves among mainstream listeners, Sabrina Claudio caught the public eye for her ethereal tracks such as "Unravel Me", "Don't Let Me Down" feat. Khalid", and "Belong to You". With Claudio set to raise the bar with her new record driven by passion, vulnerability, and honesty, catch Based on a Feeling come to life on stage by grabbing those tickets now!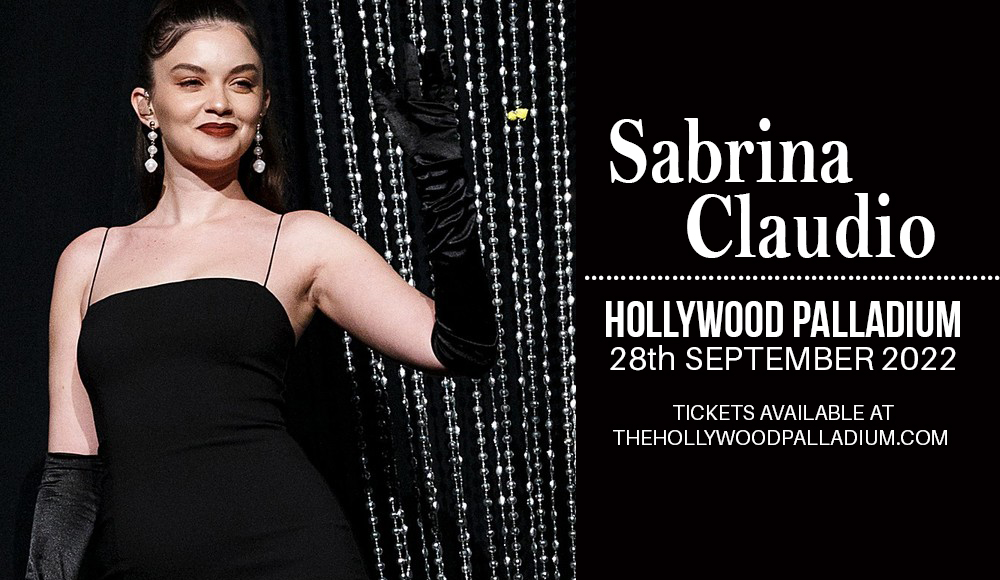 Taking the R&B scene by storm with her ethereal lyrics and melodies since her first steps in 2016 through SoundCloud originals, Sabrina Claudio introduced a new twist to R&B tracks that fans couldn't get enough of. With over 2 billion accumulated streams, Claudio is set to be R&B's next big thing. Her 2017 singles "Unravel Me" and "Belong to You" hit #22 and #2 respectively on Billboard's Twitter Emerging Artists chart, amassing a slew of new listeners, and from then on grew a loyal fanbase for her lyrically and melodically striking music to the ears.
Sabrina Claudio's notable hit singles and fan favorites include "Unravel Me", "Frozen", "Energy" with A$AP Rocky and Burns, "Numb", "Warm December", "Don't Let Me Down" featuring Khalid, "Put On Repeat", and "Better Version".
To date, she has four studio records, with her latest "Based on a Feeling" freshly released last May 2022. "I'm so beyond proud of this evolution that is 'Based On A Feeling.'," said Claudio. "'Based On A Feeling' stems from the promise I made of only making decisions based on a feeling of love and pure intentions. I took this idea and allowed it to guide me through the creative process of this album in every single aspect and I could not be more fulfilled with the final result."
With captivating melodies and lyrics driven by her ethereal vocals and charisma, Based on a Feeling takes listeners on a sensual and soulful experience of lyrical tales.
The album amassed a positive response from critics, fans, and listeners, and she took to Instagram her gratitude saying "Thank you for the love, it's been too much for my little heart to handle."
As 2022 marks the overwhelmingly big return of live shows and music to the big stage, Sabrina Claudio isn't missing out on bringing her fan favorites and fresh new tracks off of "Better Version" to life on the Based on a Feeling Tour. Mark the date, September 28th at Hollywood Palladium. Book those tickets now!