Hollywood Palladium | Los Angeles, California
METAL! Yessss! Are you ready? The time is nearly here! Slayer are coming to California for two nights only! They will be killing the stage at The Hollywood Palladium in Los Angeles, California from 6:30pm on Sunday the 27th of October 2013!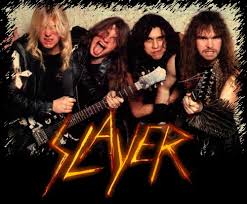 Take heavy metal and look into it deeper. Speed it up. Throw in some real noise and emotion…. We have found Slayer! The band combined their talents in Huntingdon Park and are set to come back to their home town to give the show of a lifetime. The band have released a series of entertainment in the forms of two live albums, eleven studio albums and six videos, as well as a box set! Their reputation is set strong with over 20million sales worldwide and two Grammy awards. They have been a part of some of the biggest rock and metal festivals including Ozzfest and Download. 'Eyes of The Insane' and 'Final Six' are listed as two of their biggest hits, while they promise more to come. Slayer announced that they are working on a new album, so you never know what they'll bring to the stage… it will be big!
Let our the crazy and have a night of ultimate music! Tickets are on sale and going to go fast for this show!