Hollywood Palladium | Los Angeles, California
Feminist punk rockers, Sleater-Kinney are coming to Hollywood Palladium on Thursday 30th April 2015!
One of the most important punk band of the 90's, they combine feminist songwriting with jaw dropping complexity in their lyrics and melody. Sleater-Kinney are back; Corin Tucker and Carrie Brownstein on lead vocals and guitars, Janet Weiss on drums and backup vocals — still slamming out their classic songs along with their first album in 10 years! Don't miss your chance to witness this powerful show!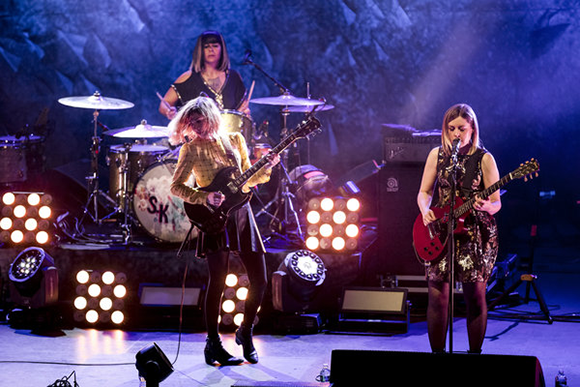 Sleater Kinney is mostly unknown to the mainstream but have always still caused a storm, for Sleater-Kinny rock & roll is about empowerment and community rather than major label stardom.
Formed in Olympia, Washington, Sleater-Kinney are known for its feminist and left-leaning politics. Always willing to reinvent their music tastes and current scene with punk rock, they are consistent in producing highly acclaimed albums! The band to this date has released 8 studio albums, 'Call The Doctor', 'Dig Me Out', 'Sleater Kinney', 'The Hot Rock' and 'One Beat' to name a few!