Hollywood Palladium | Los Angeles, California
Reggae rockers, Soja are coming to Hollywood Palladium on Friday 30th October 2015! Soja formerly known as Soilders Of Jah Army craft a smooth blend of reggae, go-go, D.C. hardcore, Latin, rock and hip-hop. Their dedication to the American reggae movement as "strengthening the genre for all acts" and their love for Bob Marley has gained them an incredible fan base, not just in America, but internationally also. Their roots are strong.
Don't miss the chance to see Soja in their energetic performance as Hollywood this fall!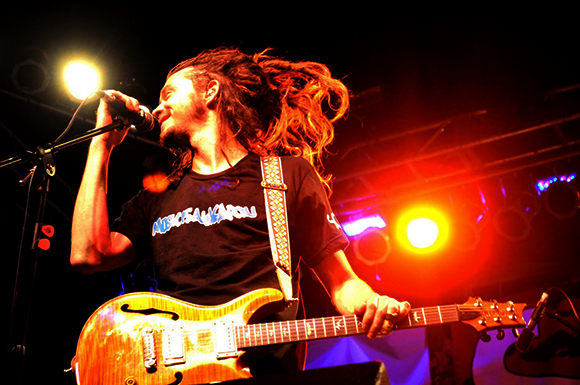 "I want to speak for people who don't have microphones," Jacob Hemphill says. "Our goal as a band is to stick up for the human race. We see the world and we try to make it better in the limited time we have here."
SOJA is:
Jacob Hemphill – Lead vocals, Guitar
Bobby Lee – Bass, Vocals
Ryan Berty – Drums
Kenny Bongos – Percussion
Patrick O'Shea – Keyboards
Hellman Escorcia – Saxophone
Rafael Rodriguez – Trumpet
Trevor Young – Lead guitar