Hollywood Palladium | Sunset Boulevard
Two great music milestones are happening, back-to-back on January 31, 2013.  While Dave Grohl's directorial debut documentary film Sound City, is being screened at LA's Cinerama Dome,  the music from the motion picture soundtrack is blasting onstage live at Hollywood Palladium.  Indeed, the who's-who rock luminaries are part of this massive supergroup dubbed as the Sound City Players.  These brightest rock stars will light up the stage:  Stevie Nicks, John Forgety, Rick Springfield, members of the Foo Fighters and Rage Against the Machine, and of course, Dave Grohl, will make and break music history.  The clock of music history will start ticking at 8:30 pm;  be there as it unfolds.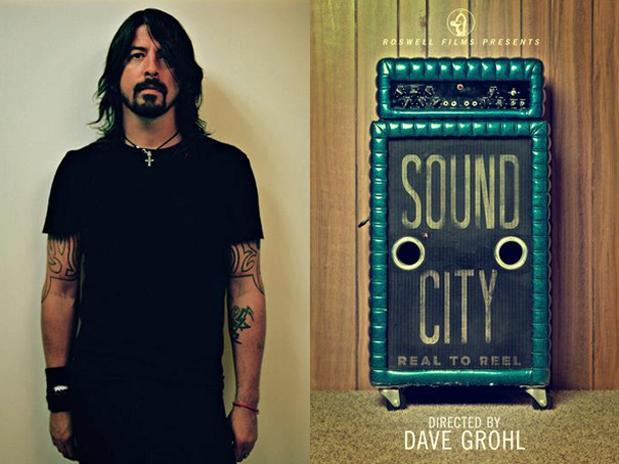 Sound City is Dave Grohl's initial foray into filmaking.  It is a musical documentary that showcases the facts, the stories, and the famous musicians that recorded music in the Van Nuys, California, studio.  Behind the walls of this famed recording studio, Nirvana, Tom Petty and Metallica rocked their hearts out and recorded their classic  groundbreaking albums.
To celebrate the release of this movie documentary, Dave Grohl has pooled together a supergroup dubbed as the Sound City Players, who will make the music come alive onstage.  Headed by Dave Grohl, The Sound City Players' line-up include:   Stevie Nicks, John Forgety, Rick Springfield; former Nirvana bassist Krist Novoselic; Cheap Trick's Rick Nielsen; fellow Foo Fighters Chris Shiftlett, Taylor Hawkins, Pat Smear and Nate Mendel; Rage Against the Machine's Brad Wilk; Fear's Lee Ving; Robert Levon Been and Peter Hayes of Black Rebel Motorcycle Club; Alain Johannes; and Chris Goss.
Watching a supergroup perform right before your very eyes is rare concert experience that's not worth missing at all.  You'll get not one, not two, but a stage full of music greats and legends.  If the world were to end on that day, you'd most likely thank the heavens for bringing you there.  But you have to get tickets first. So what are you waiting for?