Hollywood Palladium | Los Angeles, California
Two phenomenal alt-rock bands under one roof: Switchfoot & Relient K have teamed up for the first time since 2007 for a co-headlining tour that everyone's been waiting for! Fans can expect to hear new material from both bands, who are support their new albums releases; Where The Light Shines Through and Air For Free! Catch them both at Hollywood Palladium on Friday 25th November 2016!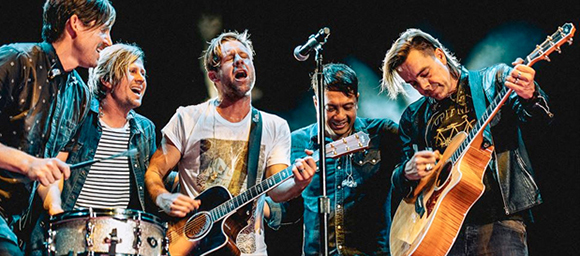 San Diego natives Switchfoot started their American alternative rock band 1996. The band found early success and popularity in the Contemporary Christian music arena and earned a Best Rock Gospel Album Grammy Award nomination for their third release, Learning to Breathe, but it was the inclusion of four of Switchfoot's songs in the 2002 movie A Walk to Remember that propelled them into the mainstream. Their major label debut, The Beautiful Letdown, was released in 2003 and went on to sell over 2.6 million copies, featuring the hits "Meant to Live" and "Dare You to Move". The band's seventh studio album Hello Hurricane received a Grammy award in 2011 for Best Rock or Rap Gospel Album. Their tenth studio album, Where the Light Shines Through, is slated for release on July 8 2016.