Hollywood Palladium | Los Angeles, California
The Gaslight Anthem won't Break Your Heart this fall, as the band will give you nothing but the best concert experience in their comeback to the concert stage this year. Catch the New Jersey rock & roll heroes this Saturday, September 17, 2022, in their Hollywood Palladium show. This is the band's first live performance in the last four years, so expect that Brian Fallon and company will bring on the big guns. Sing along to the band's hits such as "45," "Here's Looking at You, Kid," "Break Your Heart," "The '59 Sound," and many others. Grab your tickets, and prepare to feel the nostalgia from hearing the songs that have been part of your life. Click on the links on this site to order your tickets now!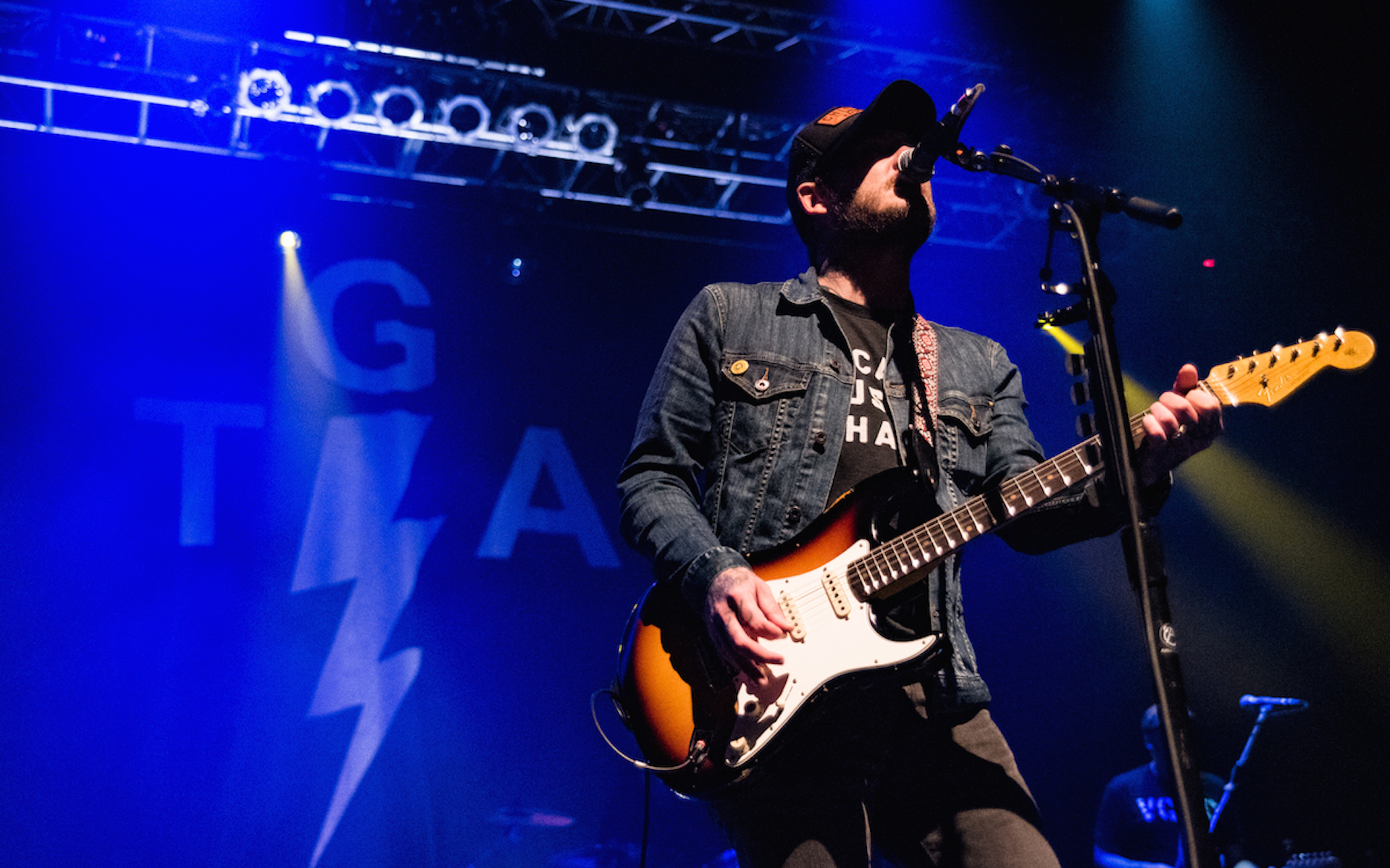 With a unique style that incorporates the influence of many artists like Bruce Springsteen, The Clash, Motown, and Tom Petty, the New Jersey-native The Gaslight Anthem was formed in 2005. Comprised of Brian Fallon, Alex Rosamilia, Alex Levine, and Benny Horowitz, the band managed to both honor and expand on the Jersey Shore sound through their acclaimed albums like "Sink or Swim," "The '59 Sound," and "American Slang."
The band boasts critically-acclaimed and fan-favorite hits such as "45," "Handwritten," "Here's Looking at You, Kid," "I'da Called You Woody, Joe," "Great Expectations," among many others.
Unfortunately, the band decided to go separate ways in 2015, with Brian Fallon releasing his solo album. However, the band reconvened in 2018 for a string of performances to honor the 10th anniversary of their 2008's career-defining album "The '59 Sound" before resuming their hiatus.
Just recently, fans were ecstatic when the Brian Fallon-led collective announced that they are coming back to the concert stage this year. And this time, they are back "full-time." The tour announcement comes just days after The Gaslight Anthem frontman teased the band's return on social media, stating, "I am very pleased to announce to you all that the Gaslight Anthem is returning to full-time status as a band."
On top of the tour, Fallon assured fans that the group was beginning to write new songs for what will be their sixth LP. "We're looking forward to the future and seeing you all again," Fallon added.
The band will embark on a 25-date trek across Europe and North America. The band will make a stop at Hollywood Palladium to perform in front of their Los Angeles fans. Get your tickets now, and don't miss the opportunity to see the Jersey-native band on the live stage again!