Hollywood Palladium | Sunset Boulevard
The Mars Volta is back and taking over the Hollywood Palladium! Their much-anticipated stop in Los Angeles became a three-night event due to public demand! On Saturday, 22nd October 2022, the Grammy-Award-winning band will perform their second night at the Hollywood Palladium! This coveted show is set to deliver the band's greatest hits, including "Wax Simulacra" and "The Widow," and new songs, including "Blacklight Shine" and "Graveyard Love." If you love The Mars Volta, this is your chance to see their monumental return to the stage at the Hollywood Palladium! So grab your tickets now because they are running out fast!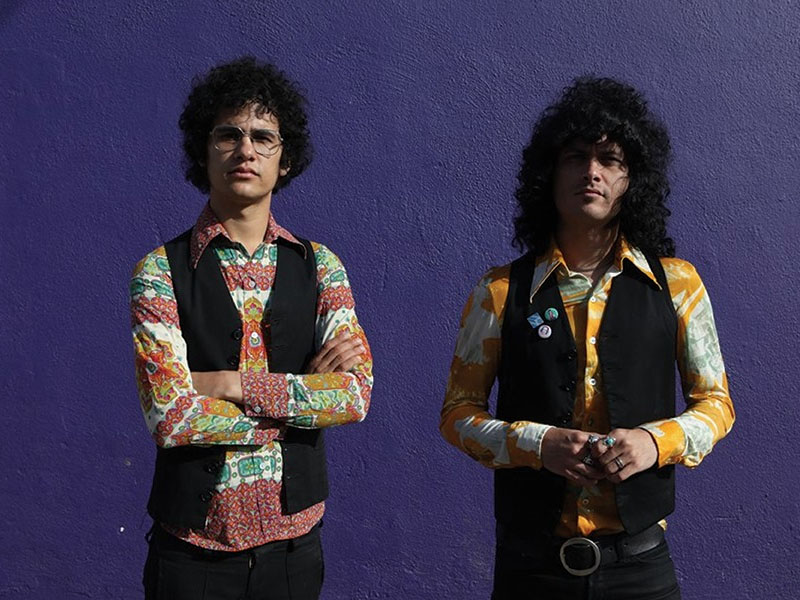 Progressive rock band, The Mars Volta, ended their ten-year breakup this 2022. The Texas-based duo Omar Rodriguez-Lopez and Cedric Bixler-Zavala reunited and released their new material in true The Mars Volta fashion. In June 2022, the band set up a mysterious art installation at the Grand Park in Los Angeles. The cube is a life-sized structure that displays photos and videos of the band's history. It also previewed the new single, "Blacklight Shine." The song was the band's first official single since they released their last album, Noctourniquet, in 2012. The single's release was accompanied by a short black and white film directed by Rodriguez-Lopez. Barely a month after the band released "Blacklight Shine," the band announced a follow-up single, "Graveyard Love," which coincides with a short film. Bixler-Zavala took to Twitter to announce the song's release: "They will seek your ruin and burn your lands because if they can't have you, no one can."
In 2008, the band released their most successful and highest-charting album, Bedlam in Goliath. The fourth studio effort debuted at number 3 on the Billboard 200 and entered the charts in 18 other countries. The album was later certified gold in Australia after selling more than 35,000 copies. Meanwhile, in the U.S., the album sold more than 150,000 copies. In 2009, Bedlam in Goliath's lead single, "Wax Simulacra," won the Grammy Award for Best Rock Performance.
Be one of the first fans to experience The Mars Volta's phenomenal return to the stage! Tickets to experience the band's second night at the Hollywood Palladium are now available!