Hollywood Palladium | Los Angeles, California

The Midnight is embarking on a much-awaited outing this fall to promote their forthcoming album, Heroes. The 17-date extensive trek titled Change Your Heart Tour makes a stop at the Hollywood Palladium on Sunday, 2nd October 2022! The long-awaited show will feature a setlist packed with The Midnight's biggest hits, fan favorites, and new songs from their latest studio release! The show at the Hollywood Palladium will start with an electrifying performance by Nightly before The Midnight conquers the stage. If you love indie rock and new wave, grab your tickets now and experience The Midnight's coveted show in Los Angeles!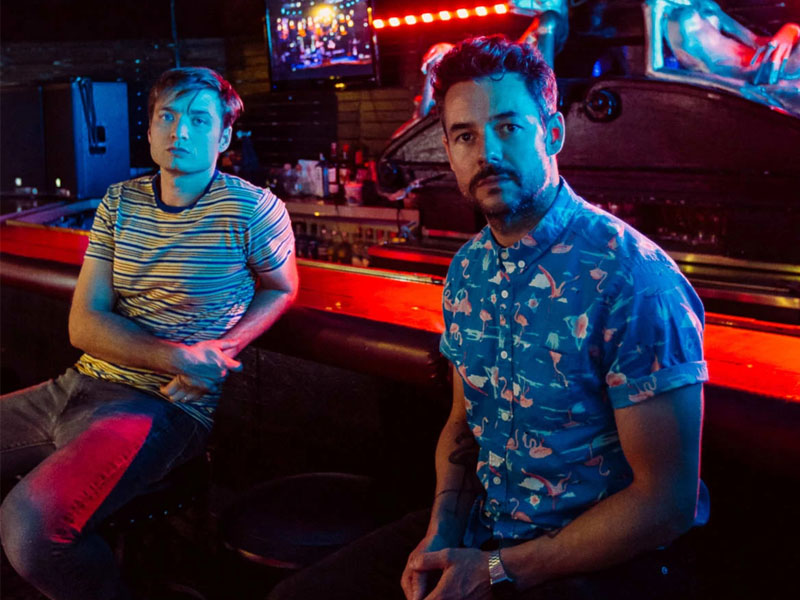 The Midnight is a synth wave pop band comprising Tim McEwan and Tyler Lyle. Formed in 2012, the band's music contains several influences from indie rock, pop, new wave, and electronic music. In 2018, The Midnight started an album trilogy with their sophomore studio release, Kids. Two years later, they dropped a follow-up album, Monsters, which peaked at 134 on the Billboard 200 and debuted at numbers 3 and 18 on the Top Dance/Electronica and Top Independent Albums charts. This September, the band is set to release the final installment to the trilogy, Heroes. The album was preceded by singles, "Change Your Heart or Die" and "Heartbeat," giving listeners a taste of what they can expect from their new release. During an interview, Lyle explained the themes of each installment. "For me, Kids is self-knowledge, Monsters is self-love, and then Heroes is empathy. I got into depth psychology and this idea of etiology, the way a human forms. The world doesn't get better, but we do. We grow into ourselves. We grow into our voice."
The alternative pop trio, Nightly, will join The Midnight at the Hollywood Palladium. The band, composed of Jonathan Capeci and Joey Beretta, and Nicholas Sainato, made their introduction to the music scene with their debut EP, Honest. The highly-acclaimed 2016 EP was released via Interscope Records. Shortly after their debut, Nightly dropped two more EPs before ending their working relationship with Interscope. In 2020, Nightly signed with BMG records and finally dropped their first full studio album, night, love you.
Tickets to see The Midnight and Nightly rock it out at the Hollywood Palladium are now available!