Hollywood Palladium | Los Angeles, California
Can't get enough of Trey Anastacio's superb musicality and impactful stage presence? Well, if you missed Phish's concert at the venue near you, this is your chance to see him live this October 1st at The Hollywood Palladium. This time, the veteran rocker will perform with his band, The Trey Anastacio Band (TAB), in the famous Los Angeles, California theater. Grab your tickets for the show and prepare to dive into an upbeat psychedelic rock 'n roll jam that will surely make you dance and cheer in excitement. Jam to Trey Anastacio's "Ether Sunday," "Cayman Review," "Clint Eastwood," "Alive Again," and many others tunes. Secure your tickets now by hitting the "Get Tickets" button and be ready for a high-spirited concert experience only Trey himself can offer.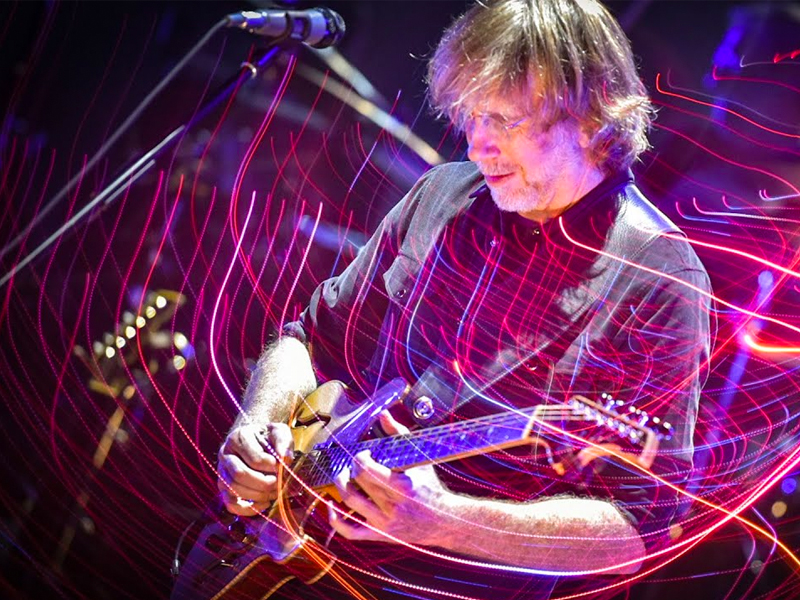 Trey Anastacio is a singer-songwriter and guitarist well-known for co-founding the band Phish in 1983. He is credited as the composer of 152 Phish songs. In his solo career, he has released 11 studio albums. He has received multiple Grammy nominations for his works with Phish and in his solo career. He has collaborated with many artists, including Dave Matthews, Herbie Hancock, Carlos Santana, Toots and the Maytals, B.B. King, and The Roots. Apart from that, he co-wrote the music for the Broadway musical "Hands on Hardbody," which was nominated for "Best Original Work" in the 2013 Tony Awards.
Anastacio also works with his side projects that include his unnamed band, which people call the Trey Anastasio Band or TAB for short. Beginning as a trio, more and more members continue to be added. Today, with 8 members in the line-up, they are serenading people with blues, jazz, and soul music. As well as trombonist and vocalist Natalie Cressman, multi-instrumentalist James Casey, and veteran TAB trumpeter and vocalist Jennifer Hartswick, the band also consists of Russ Lawton, Tony Markellis on bass, Ray Paczkowski on piano, and Cyro Baptista on drums.
This fall, the ensemble will go on tour. One of their stops will be at the Hollywood Palladium in Los Angeles, California, on Saturday, October 1. Tickets are now available. Get yours now to see them live!