Hollywood Palladium | Los Angeles, California
A Friday night of Umphrey's McGee greatness comes your way this September as the American jam band brings their world-class musicianship to the Hollywood Palladium this September 2, 2022. After the very warm response of fans to their initial shows this summer, the band confirmed details of September and October 2022 tour dates, and the West Coast is one of their destinations! Catch the band in their Los Angeles stop and witness their powerful vocals, athletic guitar work, and gigantic group improvisations that will show every spectator why they are one of America's greatest jam bands. Secure your tickets now by clicking the "Get Tickets" button in order to experience this fall's ultimate jam music!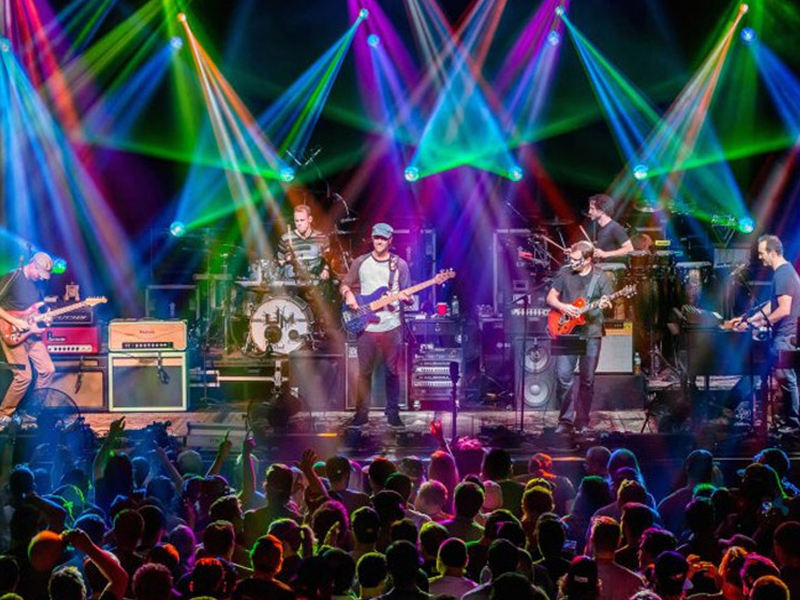 Known for fusing various musical genres into a jam band mix, Umphrey's McGee is one of the household names when it comes to jam bands. Like its contemporaries, the band prides itself in its ability to engage an audience in its live shows. Originally from South Bend, Indiana, the band consists of Brendan Bayliss, Joel Cummins, Ryan Stasik, Andy Farag, Jake Cinninger, and Kris Myers. Since 1997, the boys have been rocking the music scene with their amalgam of funk, electronic, metal, progressive rock, jazz, and folk music.
The band's live shows in the early 2000s became a go-to for rock fans who were so enthralled by their numerous live and studio albums, including 2006's "Safety in Numbers" and 2009's experimental "Mantis." As a jam band, UM always captivates their dedicated fans not only with their musicianship but with the unpredictability of their shows as well. The band is notorious for not disclosing their setlists. Thus, there is always a mystery as to what they'll be singing in their shows. Even hardcore fans who had followed the band for years will still shrug their shoulders when asked about what songs to expect in Umphrey's McGee's concert.
The band can flow seamlessly from one song to another and would give the best improvisations of their own songs or some surprising covers. An example is their mashup comprised of AC/DC's "Highway To Hell," Eddy Grant's "Electric Avenue," and their very own "The Triple Wide," dubbed as "Electric Avenue to Hell." Indeed, they are masters of their craft. That's why it's not surprising why they have such a massive following.
"There's something uniquely Umphrey's McGee that could never be mistaken for another band," UM's drummer, Joel Cummins, states. "I hope it makes people think a little bit or shed a tear or two. Maybe, you smile or laugh. Life is hard. We still believe music can heal and motivate."
If you want to hear the band's new tracks from their latest album, "Asking For Friend," released in July this year, along with their other classic hits, you should see the band this September 2, 2022 (Friday) at Hollywood Palladium. Book your tickets now so you won't miss a beat from them.