Hollywood Palladium | Los Angeles, California
Psychetrance duo from Israel, Vini Vici, is embarking on a world tour to celebrate their tenth anniversary. The electronica icons Matan Kadosh and Aviram Saharai, from Alfula, emerged as Vini Vici in 2013 and moved on to fulfilling a phenomenal career in the EDM industry. For their stop in North America, Vini Vici will be performing a one-off date at the Hollywood Palladium in Los Angeles, California! On Saturday, 4th March 2023, the prolific DJs will deliver their biggest hits and most epic remixes! Vini Vici has been a staple among indie EDM fans, and now they're here to perform the most exhilarating electronic music concert of the year! If you're keen on seeing this psych trance powerhouse at the Hollywood Palladium, you better score tickets now because these two performers have been known to fill stadiums around the world!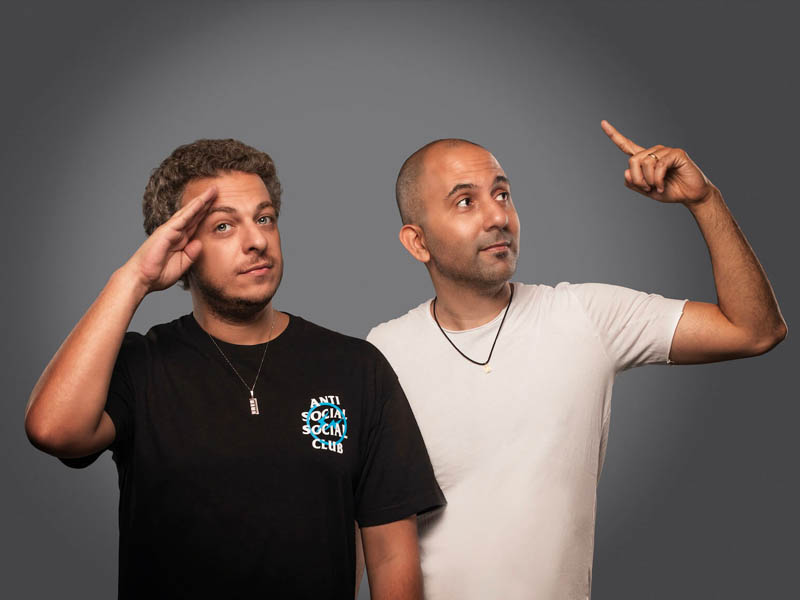 Before performing under the name Vini Vici, Aviram Sahari and Mata Kadosh spent 12 years as Sesto Sento. Back then, the EDM act operated as a trio with former member Itai Spector. After Spector's departure, the remaining members decided to continue as Vini Vici and move on to a brand new project. In 2015, the duo released their first breakthrough, "The Tribe." The single was spawned by their debut album, Future Classics. The record received wide critical acclaim and gained prominence as a major player in the psych trance underground scene. A few years after its release, "The Tribe" has amassed over 11 million streams on Spotify.
Three years after their phenomenal breakthrough, Vini Vici released a couple of collaborations singles with Dimitri Vegas & Like Mike, Timmy Trumpet, and Steve Aoki. The prolific Israeli performers later scored the headlining gig at Belgium's Tomorrowland.
In 2019, Vini Vici released a remixed version of Highlight Tribe's hit, "Free Tibet," The single received close to 100 million views on Youtube and became a viral hit among psych trance fans around the world. The duo caught the attention of Armin Van Buuren, resulting in a monumental collaboration. Together with Armin Van Buuren and Highlight Tribe, Vini Vici released the single "Great Spirit," garnering one million weekly streams.
See the sensational psyche trance duo perform their high-energy set at the Hollywood Palladium. Remember, apart from a few festival appearances, this is their only headlining concert in the U.S. So hurry and secure your passes now!