Hollywood Palladium | Los Angeles, California
Ready to indulge in an indie-pop Friday blowout? This is for you! Walk the Moon band is going to tear the house down on 18th of October 2013 at the Hollywood Palladium in Los Angeles, California. Their infectious music always demands hefty dancing. So you're expected to set your reserved quality aside and let your gigantic liveliness rule over throughout the evening!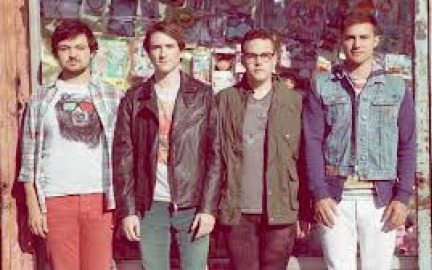 Walk the Moon band was brought into the world of indie rock in 2008 by the mastermind and also the lead singer Nicholas Petricca. After going through some member changes, they've finally came together with the present line-up consists of Kevin Ray (bass, vocals), Sean Waugaman (drums, vocals) and Eli Maiman (guitar, vocals) in 2010. Their 2010 self-released album "i want! i want!" generated a widespread hype mainly because of the viral video of their break-out song "Anna Sun". The single peaked at number 10 on the Billboard Alternative Songs chart and became the band's signature song. It was re-recorded for their major label eponymous album released in 2012. The quartet crafted a name lastingly stamped on the music scene with other attractively boisterous songs such as "Quesadilla", "Lisa Baby", "Next in Line", "Tightrope", "Shiver Shiver" and "I Can Lift a Car".
Feel the exciting rush of adrenaline through your veins. Give in to the lures of dancing and singing along. Say no to inhibitions. And be ready for the fun-filled pre-show face painting ritual. Get your hands on your tickets early on!