Hollywood Palladium | Los Angeles, California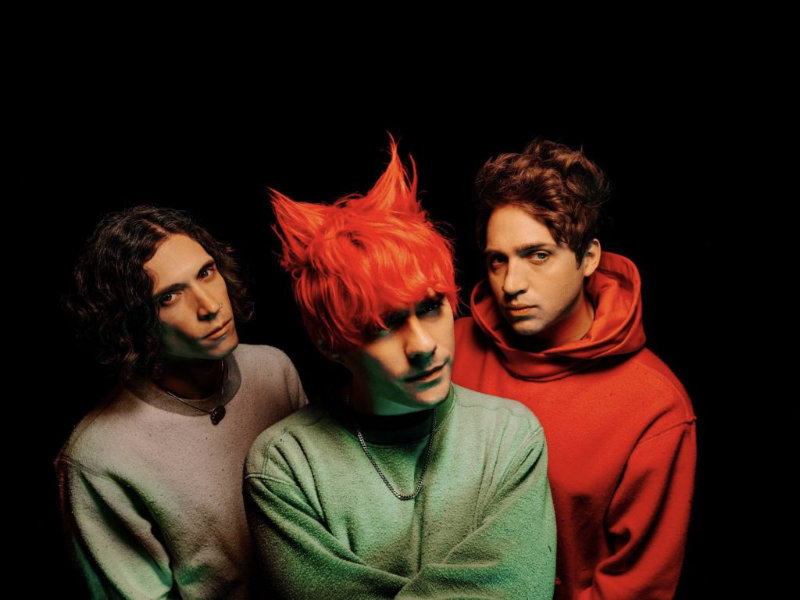 Waterparks are setting out to embark on an extensive North American headline tour dubbed the "Sneaking Out of Heaven Tour." The news comes off the heels of their brand-new single of the same name, which features a glitchy new offering that has fans going wild with anticipation. The band has moved from strength to strength, and every time they do something, it's always better than the last. That's why this tour is highly awaited, and tickets are just about going to sell out very quickly. Fans in the LA area are in for a real treat because not only are these outstanding artists coming to the Hollywood Palladium, but we've got passes available for sale right here and now. To get yours, just click the "Get Tickets" link and follow some of the prompts outlined to reserve yours. Don't let this opportunity get away from you; do it now.
Waterparks is one of the most consistent bands in "pop-punk." They grew up listening to groups like Blink-182, Green Day, Good Charlotte, and Sum 41, and you can really tell that in their music. They're super polished, with catchy hooks, energetic guitar riffs, and relatable lyrics that capture the essence of youth.
Now the trio has released a brand-new song, "Sneaking Out of Heaven," which marks the trio's first new music since their fifth studio album, "Intellectual Property," last spring. The new song breaks the bounds of what people have come to expect from them as they level up with this upbeat anthem.
To celebrate it, they're going on an epic tour that starts on February 26th in Seattle, WA, at the Shobox SoDo and will see them traverse the nation through Portland, OR, Salt Lake City, UT, St. Louis, MO, Boston, plus others, before closing things down on April 6th at the Hollywood Palladium in Los Angeles, CA. It sounds like a lot, doesn't it? Well, it's actually 22 dates.
Adding to the fun, the band is bringing Loveless along with them as well, which makes for an extra special treat. The indie rock outfit has been wowing fans with their unique music, catchy melodies, and energetic live shows.
Ask anyone who's anyone, and they'll tell you that whenever you have an opportunity to check out Waterparks live, it's definitely worth checking out. The way they interact with the crowd is just out-of-this-world. It will truly be a night that will transport you into their world, and you will leave begging for more and more.
Both bands will bring the heat to this event, and with this being Waterparks last event of the tour, you can expect them to make it an unforgettable night. Of course, as you already know, fans are gearing up to get to the show, and you really don't have much time left to secure your spot. That's if you can find tickets in the first place, but fear not. We've got some right here and now, but you need to be quick off the mark to secure your place.