Hollywood Palladium | Los Angeles, California
Dutch trap outfit Yellow Claw comes to Hollywood Palladium on Friday 19th August 2016 for a show you will never forget! The hottest trap act around, these guys bring the drops hard and the party harder! And they're as wild on stage as they sound on their smash hit LP Blood For Mercy – do not miss these guys live!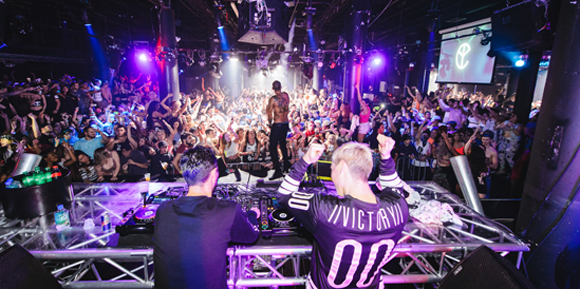 "While their sound leans towards heavy drops, Aasgier says, "'Aggression' has a negative sound to it, like there would be people fighting at our shows. We see it more as 'energetic.'" With a traditional "frontman" for their live show, they're very good at adding to that energy. "There was a moment at EDC Vegas last year when Bizzey made a 40-feet front-flip stage dive and my heart stopped beating," says Nizzle. "Jim and I looked at each other like, 'Did he make it?' After a few seconds of just darkness in the crowd, he came up with the mic in his hand and the adrenaline hit all three of us to go even harder."